Surat Singh Khalsa wikipedia details|bio|civil rights activist|age|news
Surat Singh Khalsa wikipedia details|bio|civil rights activist|age|news
Surat Singh Khalsa ji is a figure who is constantly making headlines of the newspapers nowadays.He is also called "baapu surat singh khalsa".He is making peaceful protest for government to release Sikh political prisoners who are illegally detained.For this he has opted for hunger strike.He started his hunger strike on 16 January,2015 which is still going on.
Surat Singh Khalsa wikipedia details|bio|civil rights activist|age|news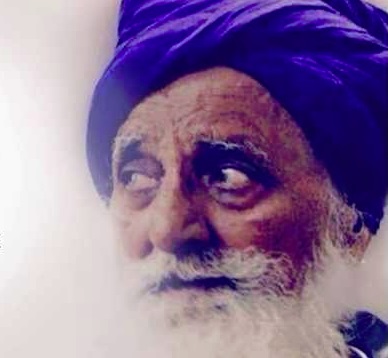 Basic details of Surat Singh Khalsa :
Surat singh khalsa was born on 7 March 1933.He was born in Hassanpur,Ludhiana,Punjab.He is a civil rights activist and political activist.Let us know some details about him.
Name                 :     Surat Singh Khalsa
Born                   :     7 march,1933 (82 years)
Place                  :     Hassanpur,Ludhiana,Punjab
Nationality          :     India
Children             :     5 daughters and a son ( all of  them are US nationals)
Fthers' name     :      Sardar Santokh Singh
Mothers' name   :      Bibi Prem Kaur
Title of Anna Hazare of Punjab :
When Anna Hazare was sitting on hunger strike in New Delhi to mark his protest against corruption,Surat Singh was at Ludhiana protesting for the same.And that's the reason he was named as Anna Hazare of Punjab by the Tribune newspaper.
This was all about bapu surat singh khalsa.