Kim Kardashian Crying Face, With and Without Makeup
Kimberly Kardashian West is one of the crazily successful celebrities in the world. It is a common household name not only in the US and UK but also other countries in the world. She first attracted the public eyes when she befriended Paris Hilton, the great-granddaughter of Conrad Hilton, the founder of Hilton Hotels. Later she even gained more public attention when her sex tape with her then boyfriend Ray J was leaked in 2003.
She sued those involved for leaking the sex tape and earned reputable cash out of court settlements. Many people believe that the money played a pivotal role in placing Kim and her family in the global spotlight. Nevertheless, her authentic celebrity fame came when she appeared together with her siblings in her family's very own reality television series titled Keeping Up with the Kardashians that recorded tremendous success.
Since then, Kim has grown over the years to be one of the most beautiful celebrities ever to walk the surface of the earth. The question is whether her beauty is something natural or her heavy makeups are masking something more sinister? There is no way to know this other than to obtain photos in her natural state'. I bet you will be shocked by Kim's appearance when she is crying or when she is without makeup.
What Is Kim Kardashian's Crying Face Like?
Beauty experts say that you can only tell that someone is beautiful only if they are beautiful why they are crying too. Whether there is scientific basis to this is beyond the scope of this post but you can experiment with yourself on the mirror (that was on a light note). Recently, Khloé Kardashian shared photos of her sister Kim crying face on Tumblr. She posted the photos of her big sister's ugliest cry on the last season finale of their Keeping Up with the Kardashians.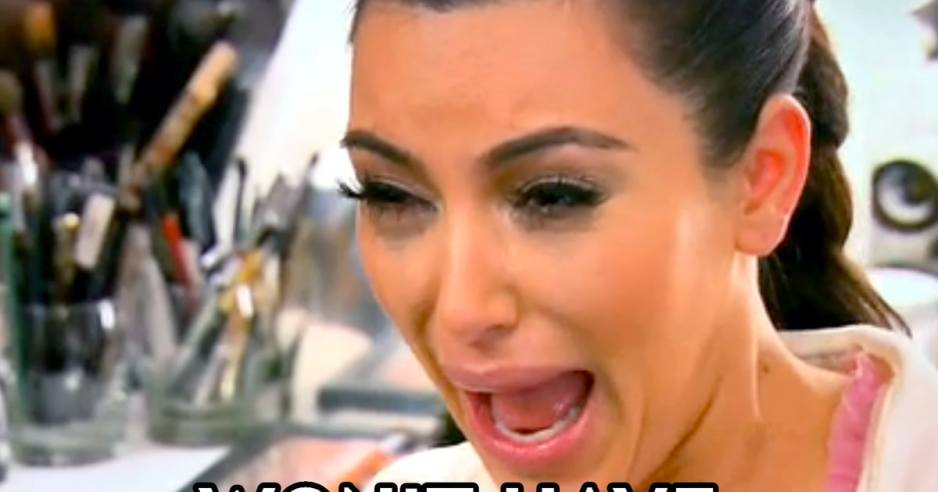 It may not be possible to describe in detail by words just how ugly the seemingly perfect socialite can get when she is broken and not wearing the makeups she is well-known for. Many people read malice behind the ugly crying face photos posted by Khloé but the big sister Kim seems to be comfortable with it and even keeps her younger sister's mug shot on her mantle. It is possible that advancement in age is what has made them mature up and avoid the confrontations that majorly resulted from Khloés inability to maintain her weight.
How Does Kim Kardashian Look Without Makeup?
Do not think you will one day run into Kim in the streets without makeups. She lets you see when she has the right mind to do so. Well, the first time the public saw the reality star without makeups is when she posted on Instagram a raw look of her inside the August 2015 issue of the Spanish Magazine Vogue. She showed in a slew of pictures (in most of them, the socialite was in her pajamas) without any makeup whatsoever.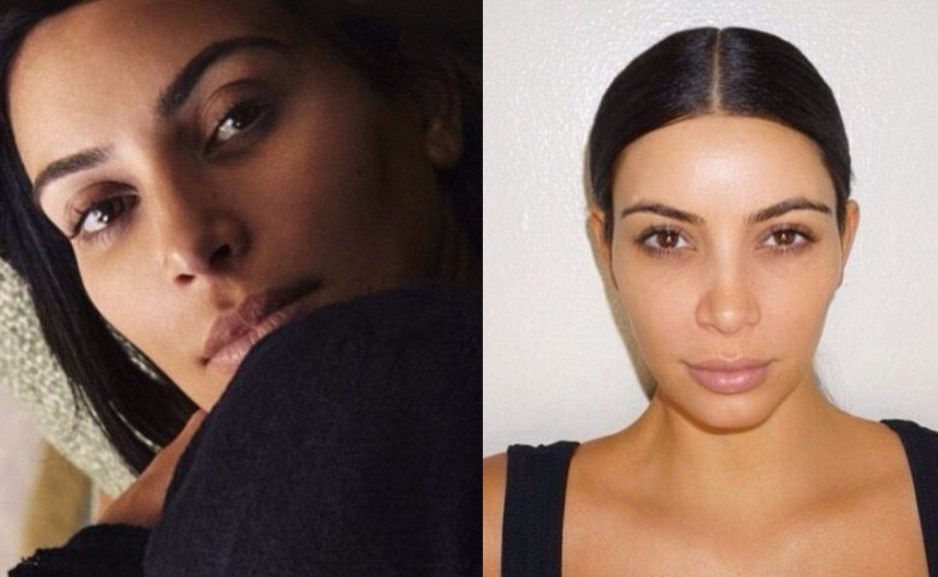 Even more amazing is that she is not badly off without makeup. She still looks beautiful and casual. Many people were pleasantly surprised with the photos and as she put in her own words, those were going to be her favorite shoots. Perhaps the most stunning picture of Kim without makeup is where the socialite is laying down in her underwear and an oversized black Mickey Mouse t-shirt half asleep. She says when the photo was shot she had just landed back from her native Armenia and jet-lagged.
See Also: Kim Kardashian's Style Hair Color And Outfits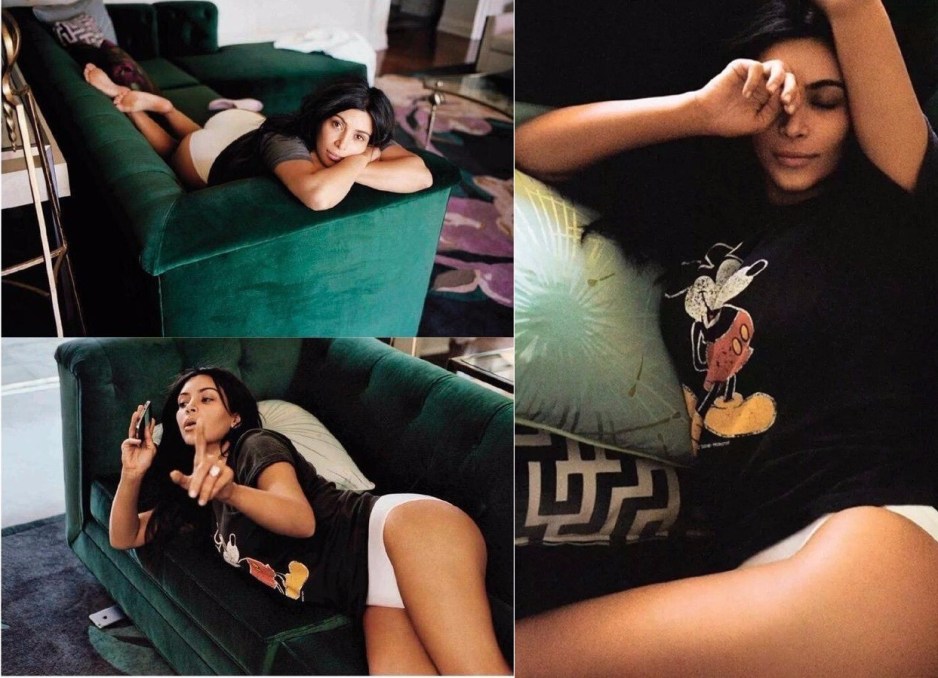 I do not know about you but personally I was kind of relieved and breathed a sigh of relief because the beauty is still stunning even without the crazy makeups celebrities are popular for. It was very nice to see the socialite vulnerable for a couple of minutes and still manage to be stunning. Maybe other celebrities who look beautiful with makeup should share their photos too when they are without makeups to help us with comparison.
Summary 
Kim Kardashian is not so beautiful when you see her crying face disapproving the belief that beautiful women should look as gorgeous when crying as they are when they are smiling, laughing or serious. She looks very stunning when she not wearing any makeups. Check out the photos and decide for yourself. I believe you already know her very well on makeup so just do your comparison.