How Much Does Plan B Cost
For most, if not all, couples around the world, sex is a biological need that keeps the relationship's intimacy intact. However, when couples are not yet ready to have children, the women usually take contraceptives to prevent unwanted pregnancy. In some cases, though, emergency contraception is needed especially after doing sex without any kind of protection.
One of these emergency birth controls is Plan B One-Step or sometimes known as the "morning-after pill." This pill does not have to be taken in the morning after you and your partner had sex (as what the name implies). Its effect is more effective when it is taken sooner than later. You just have to take one pill since it contains 1.5 mg levonorgestrel, a manufactured hormone to control impregnation. If you are planning to get this, how much does Plan B cost then?
According to Planned Parenthood, Plan B One-Step typically costs around $40 to $50, depending on the brand of the pill. Brands such as My Way, Next Choice One Dose and Take Action sell this contraceptive at lesser prices, ranging from $35 to $45.
A Rite Aid Plan B pill, on the other hand, costs $49.99 each. This product basically works to prevent ovulation, egg fertilization and implantation of fertilized egg to the uterus.
Women who are 17 years old and above can take the Rite Aid Plan B pill. If you want to use this one, remember that you should take this pill within 72 hours after you and your partner had an unprotected sex. In cases when you throw up the medication within two hours after drinking it, you should consult a doctor right away and find out if there is a need to administer another pill.
For women below 17 years of age, they are required to have a medical prescription before they could take the Rite Aid Plan B pill.
Aside from those previously mentioned, this emergency contraception also has a generic brand, which is much cheaper than those manufactured by prominent pharmaceutical companies. But how much does Plan B cost if it is generic?
AfterPill, a generic brand of Plan B, offers emergency contraception at a price of $20. Despite its cheap price, you still have to pay a shipping fee of $5 since you can only buy this one through their website, www.afterpill.com. But more than the brands and prices, all morning-after pills have the same birth control effects.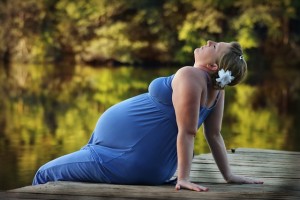 There are also other brands that sell the Plan B pill above $50. Ella, a contraceptive under KwikMed where doctors are allowed to prescribe online, costs more than $50 if you buy it at the drugstore or pharmacy. However, you need to have a doctor's prescription to get the product.
But if you purchase Ella through its website www.ella-kwikmed.com, you are going to spend $59, which already has a medical condition, a physician's prescription and shipping fee. This is the only brand that gives these items along with the morning-after pill.
Coverage of Health Insurance
How much does Plan B cost if it is covered by health insurance? The answer is zero. Generally, most health insurance providers and State Medicaid Plans cover the total cost of Plan B pill. However, there is a need to get a doctor's prescription so that the insurance can pay for the amount. Despite this, there are still other Medicaid plans that provide morning-after pills for free without getting a prescription from a healthcare professional.
How Reliable is Plan B One-Step
Now that the costs have been discussed, it pays to know how effective and reliable this emergency contraception is.
Rite Aid Plan B pill is reliable within three days after having unprotected intercourse just like how most of the emergency contraceptives work, reducing the pregnancy risks up to 89 percent. But if you take the pill within 24 hours, it is much more effective as it decreases the probability of pregnancy about 95 percent.
Nevertheless, you should remember that Plan B is less effective than regular contraception, according to WebMD. It is better not to use it as your main way to avoid unwanted pregnancy. Furthermore, it will not shield you from possibly getting sexually transmitted diseases or STD. It is recommended to use it your backup just like what the name Plan B means.
Important Reminders When Using Plan B
Since this is a backup plan not to get pregnant, take Plan B One-Step if these situations happen:
– You forgot to take your main birth control pills or missed to take it for two or three consecutive times.
– The condom used by your husband or boyfriend broke or came off in the middle of your intercourse.
– The diaphragm (the counterpart of condom for females) was out of its place.
– You missed to insert your birth control ring or stick your contraceptive patch.
– Your husband or boyfriend was not able to withdraw their "manhood" before the ejaculation.
– In cases when you have thought that your main contraception did not work as expected.
– And you take the pill during those days when your partner forced you to have sex with him.
The most important thing to remember is that the pill is an emergency plan taken after having unprotected sex. If you drunk it and have sex after, then there is a great chance for you to get pregnant.
However, DO NOT USE Plan B in situations when:
– you feel that you are already carrying a baby.
– you are already pregnant.
– you are allergic or hypersensitive to any of the pill's ingredients.
– you have experienced abnormal vaginal bleeding that your OB-gyn has not given you any evaluation or explanation of the occurrence.
– you have a weight of more than 165 pounds.
Plan B One-Step Side Effects
This emergency contraception is safe for most women of the right age, but Plan B also has side effects that you need to know about. These are:
– abdominal pain
– breast tenderness
– dizziness and headache
– fatigue
– menstrual cramps
– nausea
– unexpected vaginal bleeding
– vomiting
The best way to avoid the side effects is to consult a doctor first before you decide to take the pill.