How Much Does A Trip To Dubai Cost
Lovely nightlife, luxury shopping and ultramodern buildings. The trip to the dreamland, Dubai, is a flight distance ahead.
But only if it doesn't cost a lot to your pockets! Do you have a thick pocket? Let's check!
Within the boundaries of a majorly deserted country lies the beautiful city of Dubai, the most populous city in the United Arab Emirates (UAE). Over the years, the famous emirate has become one of the world's best vacation destinations as it boasts of enormous shopping malls, man-made islands, big resorts, seven-star hotels and one-a-kind structures that exude ancient and modern architectural designs.
Seems like every penny spent in the city will really be worth it, but how much does a trip to Dubai cost?
Apparently, there are agencies that offer vacation packages that make spending less overwhelming for you. But to help you plan your holiday trip with a limited budget, here are some of things you may want to include for your Dubai vacation cost.
Flight Trip To Dubai At Best Price
Of course, when you are in another country, you must first book a flight going to Dubai. One of the easiest and most convenient ways to buy your tickets is through online. If you are keen enough, you will be able to find cheap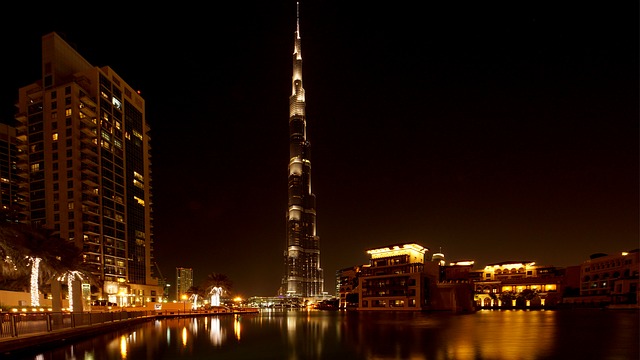 flights. A flight from the U.S. to the Arabic city would cost around $1,100. But there are packages that offer 50 percent discounts or at least $500 when you book a flight that already comes with a choice of your hotel.
Get Hotel Reservations And Be Comfortable
Dubai hosts of numerous hotels, some of which are popular because of how expensive their accommodations are. But if you have a fixed budget for a place to stay, try to avoid the hotels that are close to the residential districts of Dubai Marina, Jumeirah and Sheikh Zayed Road. Most of the elite and exclusive hotels are found within those areas.
As part of your budgeted Dubai vacation cost, you can get hotel reservations in Bur Dubai or Deira where you can find three to five star hotels. The room accommodation ranges from 230.03 AED to 992.17 AED ($63 to $271) a day. And a little interesting information, Bur Dubai is located near a few malls where you can do shopping or take a stroll whenever you feel like.
Things To Do In Dubai and Their Estimated Costs
More than just a home of giant and highly innovative structures, Dubai has a lot of activities, which you may want to try. Some of them may be a bit pricey, but you will surely get more than what you have paid for.
Built in 1787, Dubai Museum is the main museum and the oldest building that still stands in Dubai today. It is located in Al Fahidi Fort, Bur Dubai.
For 3.5 AED or almost $1, you can take a tour inside the historical building and learn the city's history and how it developed as one of the most progressive cities in the world.
Sightseeing at Burj Khalifa Observation Deck
Currently, holds the record as the tallest skyscraper in the world, Burj Khalifa offers you a clear and wide view of the beautiful city that is surrounded by desert.
Apparently, you have to wait for your turn to get to the top of the 829.8-meter building. But if you want to skip the line and go straight up, you will have to pay a quadruple price of 147 AED, which is about $40. The normal price is about 36.75 AED or $10 per person.
Because only a limited number people is allowed to go up, it is highly recommended to make online reservations first.
The fact that Dubai is surrounded by a desert, skiing may seem impossible to do. However, it feels like nothing is impossible in the Arabian emirate as it boasts of Ski Dubai, an indoor ski resort that is one of the most popular attractions in the city.
Unlike the previous activities, indoor skiing is a little expensive. You will have to spend more for this part of your Dubai vacation cost. If you choose to ski for two hours, the price is 240 AED or about $65.4, while a whole day pass is 360 AED or $98.
If you have a thing for water parks, then Dubai has them also. For 110 AED or almost $30, you can enter and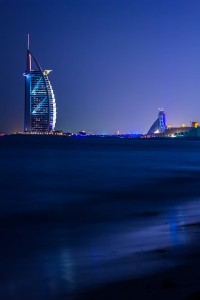 enjoy the Dreamland Aquapark. Meanwhile, Wild Wadi Waterpark charges higher than the former at 450 AED or $123.
One-Day Dubai Trip Price
How much does a trip to Dubai cost for one day? Well, if you're only going to stay for 24 hours or less, then you can book a one-day trip at any traveling agency that offers the service. This tour has an initial price of 137 AED or $37.30.
Where To Eat Food and How Much
When you are in Dubai and you have enough money, then there is no reason for you to starve. You can actually eat inside the malls where most American fast food restaurants are doing business – Chillis, KFC, McDonald's, Starbucks, TGI Fridays, Dubai has them.
If you want to save a little from your food budget, you can enjoy eating cheap food items like falafel and shawarma, both of which have almost the same price of 3.75 AED (a bit more than a dollar). You can find traditional shawarma on most corners of the city.
Hotels in Dubai also offer budget meals that you might want to spend on.
– The prices of breakfast meals range from 9 to 28 AED ($2.45 to $7.62).
– Lunch meals, which can consist of a shawarma or food from western fast food restaurant, cost between 11 to 34 AED ($3 to $9.30).
– There are budgeted dinner meals as well. There are many restaurants that offer such food deals, which have an initial price of 11 to 47 AED ($3 to $13), but you might need time to look for them.
Because Dubai has religious restrictions when it comes to consuming beers, licensed hotel bars and night clubs are the only ones permitted to serve beer in the city. For one pint of beer, it is between 29 to 40 AED (about $8 to $11), relatively expensive compared to the prices in other countries.
Transportation Modes Within the City
Evidently, transportation should be a part of your Dubai vacation cost. Walking is a good thing, but you need to ride on any vehicle especially when you are headed to farther places from your hotel. Luckily, transport services in the city are cheap.
– For 14 AED (almost $4), you already have a ticket for a 24-hour unlimited travel.
– From 1.5 to 13 AED ($0.41 to $4), you get access to subway trains that arrive at the stations every after three minutes.
– If riding buses is convenient for you, then you will spend about 3 AED or $0.9 for a ride.
– There are also taxi cabs available. All of Dubai's taxis have an initial charging price of 3 to 3.5 AED ($0.9 to $1), getting an increment of 6 AED (about $1.7). But just be careful when riding a taxi as some drivers may take to different streets, increasing your cab fare.
– And there is also a Ferry stationed across the Dubai Creek. You can take a ride for 1.2 AED ($0.33).
In totality, how much does a trip to Dubai cost? It really depends on how well you can search for the price of your ticket and accommodation. However, the least budget you can have is roughly between $1,000 to $1,600. Just make sure you have set aside extra money in cases when of emergency.