How Much Does A Trip To Hawaii Cost
When you hear the word Hawaii, what immediately comes to your mind? Perhaps, you will think about white sand beaches, clear blue waters, majestic palm trees, breathtaking sunsets, delicious food, five-star accommodations, volcanoes, beautiful and handsome hula dancers, just to name a few. Apparently, everything that has been mentioned is existing in the 50th state of America, making Hawaii as one of the top destinations for family vacations, honeymoons, and solo travelers. If you plan on going there, how much does it cost to go to Hawaii then? Let's get into a breakdown of average Hawaii trip cost!
There is no standard or a uniform Hawaii trip cost. It depends on so many factors, which include the following:
– Are you going along or with your family, friends, or partner?
– Do you want to have your own itinerary and visit the place by yourself or do you want to spend on a guided tour?
– How many days will you stay in Hawaii?
– What type of accommodation do you want? Budget inns, mid-range villas, or luxury hotels?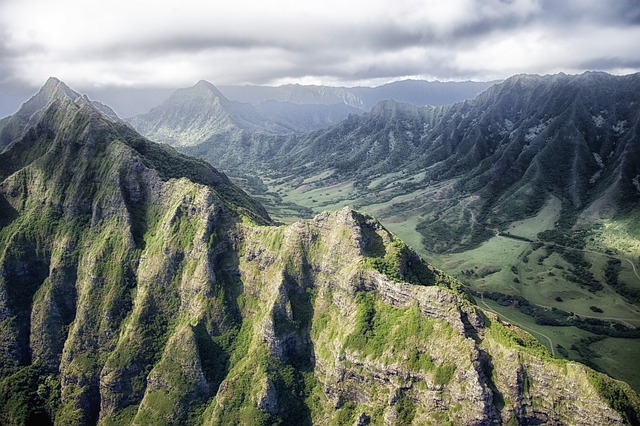 – Will you eat on local and affordable cuisine or will you choose to pay for expensive dinner meals?
– Where are you flying from?
– Are you going to Hawaii during the off-season when everything is relatively cheaper or do you plan to go during mid-summer?
Hawaii Trip Cost Breakdown
There are still so many factors to consider for your trip to the beautiful state, but those are the most important expenses that affect the total Hawaii trip cost. To give you an idea how much each contributing factor can cost you, here are some prices that you may want to know.
Flights
How much does it cost to go to Hawaii? The first thing you need to know is the price of plane tickets, which highly depend on the date of your flight and the place where you are flying from. You have the option to use a fare finder and see the estimated costs of your fare. In cases when you have difficulty in utilizing the online technology, here are rough estimations that included taxes and other necessary fees.
*If you are traveling from the West Coast of Hawaii, then the fare is about $475 for every person.
*If you are traveling from the Mid-West Coast of Hawaii, then you need to spend around $750 for each person.
*The highest price goes to vacationers who travel from the East Coast of Hawaii, costing about $900 for one person. This is just the average price since there are times when you can spend tickets for as low as $575 and as high as $1,250 for each individual.
Accommodations
How much does the accommodation cost if you go to Hawaii if you need to? The next thing you have to get is the accommodation or where you will be staying while you are in Hawaii. You should know that the cost of accommodation depends on the type of property you would like to stay. Considering that Hawaii's economy thrives on its tourism industry, you can expect that there are many condos, hotels, and resorts to choose from. While choosing your hotel, remember to add a 13.416% tax to the cost.
*For budget and mid-range hotels, the rates range from $120 to $360 per night (tax not included). These types of accommodation are already good enough, especially when you don't have too much money. They are rated with two to three stars.
*if you wish to experience a five-star accommodation, then you can choose to stay at a luxury hotel and resort, which has a Hawaii trip cost, of at least, $1,000 per night (tax not included).
Food and Drinks
How much does it cost to go to Hawaii inclusive of food and drinks?
When you are staying in Hawaii, you should not miss its local cuisine, which is a mix of American, Asian-Pacific, and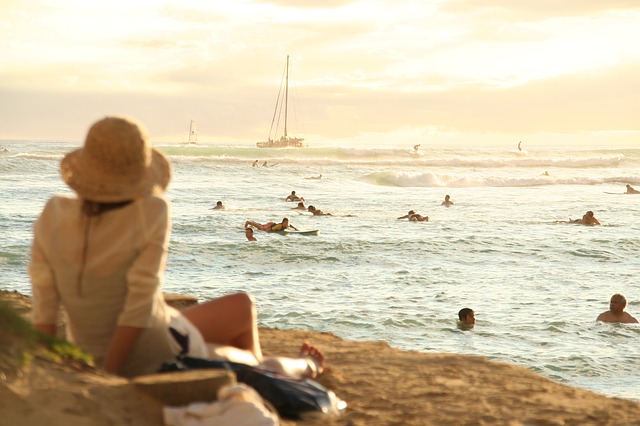 Portuguese flavors. It offers a variety of fresh and excellent seafood that you really have to try. It also has local beef from Maui and tropical fruit juices like bananas, guavas, mangoes, papayas, and pineapples. Coffee is also available everywhere, so you'll be able to enjoy your mornings every day.
If you are on tight budget, then you can spend an additional Hawaii trip cost of $70 for one person per day for food and drinks:
– $15 for breakfast
– $15 for lunch
– $40 for dinner
But the best and most popular dining experience in Hawaii that you must try is the luau, which is a traditional Hawaiian feast with dance, music, and delicious barbecue. There are also modern luaus that are set up as a buffet style. They are usually prepared for foreign tourists who will not only enjoy the food, but also enjoy the music and entertainment. Most of the time, they are held at island resorts and hotels, and sometimes, at restaurants. However, they have expensive prices, ranging from $50 to $100 for one adult, 50% for children.
Transportation Cost
When you are in Hawaii, it is highly recommended that you rent a car to do sightseeing more conveniently. But if you are staying on the islands of Lanai or Waikiki, then you don't have to spend for a car rental.
The rental rates depend on the car you want and how you have booked the car. But generally, the cost is around $40 for one day (economy or mid-sized vehicles).
How Much Would Be The Total Expenses?
How much does it cost to go to Hawaii when everything is added? If you add all the smallest amounts, then the least Hawaii trip cost is around $722.
Other Costs
You may also want to set an amount for the following:
– Souvenirs and special gifts
– Ferry boat trips
– Activities like scuba diving, snorkeling, helicopter tours to see the volcanoes, whale watching, surfing lessons, eco tours, and hiking
– Spa massages and treatments
– Parking fees
– Car rental refuel