How Much Does A Trip To Bangkok
When we speak of traveling, Thailand's capital city, Bangkok, is definitely part of a traveler's bucket list as it is one of the most famous destinations of both local and foreign tourists from all over the world. It is a complete package, boasting of breathtaking beaches and awesome food as well as accommodating and friendly locals.
More than just the aforementioned factors, one of the best reasons why a lot of people go to Bangkok City is the fact that you can have everything at affordable prices yet already exudes international standards. The city is also abundant with exhilarating activities like visiting the city's ancient temples, island-hopping trips, food tripping, water sports, shopping and relaxing massages. With all these being said, how much does a trip to Bangkok cost?
According to the Lonely Planet, the total Bangkok vacation package cost may range from 900 to 5,800 Thai Baht or more ($26 to $166) for one person a day. The price range already includes accommodation fees, food and drink expenses, transportation costs and sightseeing budget
However, this Bangkok trip price does not include the prices of airplane tickets since the costs vary from one country to another. So, this article assumes that you are already in Thailand. But if you depart from New Delhi going to Bangkok and vice versa, then the total cost of the airplane tickets is, at least, 21,000 Rupees (around $316), which is good for one night.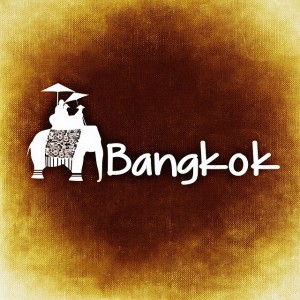 Cost Breakdown
To give you an idea what factors constitute the total Bangkok trip price, here is a breakdown of items that are optional – meaning, you have the choice to avail of it or not.
900 to 1,800 Baht ($26 to $52)
This is a budget Bangkok vacation package cost that consists of the following rates (estimated conversions are in US dollars):
– a basic room for guests or a dorm bed                    230 to 800 Baht ($6.60 to $22.85) a night
– cheapest public transportation expenses     20 to 100 Baht ($0.60 to $2.85)
– meals sold in the stalls or on streets                       150 to 300 Baht ($4.30 to $8.60)
– two tourist destination spots                                                500 to 600 Baht ($14.30 to $17.15)
1,900 to 3,800 Thai Baht ($54 to $109)
This is probably the most popular Bangkok vacation package there is. It includes the following expenditures:
– mid-range guesthouse or hotel room                       800 to 1,500 Baht ($22.85 to $43) a night
– public transportation including taxis                      100 to 300 Baht ($2.85 to $8.60)
– meals sold on streets or at restaurants                    500 to 1,000 Baht ($14.30 to $28.60)
– visits to all scenic sights                                                      500 to 1,000 Baht ($14.30 to $28.60)
5,800 and up ($166)
If you want to have an extravagant Bangkok trip price, then this classy rates would suit your preferences. These are the things you can spend for this Bangkok vacation package cost:
– elegant hotel room                                                               at least 3,000 Baht ($86) a night
– comfortable taxi rides                                                          300 to 800 Baht ($8.60 to $22.85)
– eating fancy restaurants                                                       1,500 to 3,000 Baht ($43 to $86)
– private tours                                                                         at least 1,000 Baht ($28.60)
Tourist Attractions and their Prices
How much does a trip to Bangkok cost if it includes the expenses for sightseeing activities? Apparently, your budget should already include the amount you have set aside for these explorations. As much as possible, prepare a minimum of 900 Baht ($26) so that you can explore all the major tourist attractions in the city. Price Of Travel has suggested that you go to these places:
*Grand Palace. This is where the Kings of Siam officially live. It is one of the most prominent attractions in the city. The admission fee for adults is 500 Baht ($14.28) per person.
*Jim Thompson House. Built by the Americans after the second World War, this complex houses a beautiful collection of artworks and silk items. If you are a student, then you will be charged with 100 Baht ($2.86). An adult, on the other hand, has to pay 150 Baht ($14.28), making it a part of the total Bangkok trip price.
*National Museum. When you are in Bangkok, don't forget to know a little history about the city and the National Museum is the best place you can go to since it will show you a big collection of Thailand's very own arts and crafts masterpieces. For 40 Baht ($1.14) per one person, you get to enjoy learning and time traveling.
*Wat Arun. This is one of the most visited temples in Bangkok and in all of Thailand. The entrance fee is 50 Baht ($1.43). This must be a part of your Bangkok vacation package cost.
*Wat Pho. The big temple where the popular Reclining Buddha is situated. Before you can get inside, you have to pay 100 Baht ($2.86) for one tourist.
Other Costs to Consider
If you are staying in Bangkok for a few days, then you must consider these factors that will definitely add a bit more on your total Bangkok trip price. These include the following miscellaneous expenses:
*Bottled Water. Thailand is a tropical country, which means the places are typically hot even in Bangkok. So, to quench your thirst without spending so much, a bottled potable water is recommended. You can buy this item anywhere for only 15 to 35 Baht ($0.43 to $1) for one bottle.
*Laundry Services. Of course, when you are staying in a foreign place for a number of days, you should do laundry once in a while so that you won't run out of clothes to wear. In Bangkok, there are many laundry services that you can get, costing around 120 to 200 Baht ($3.43 to $5.71).
*Movie-watching. If you want to watch a movie for relaxation, then you can spend on watching English-subtitled films in theaters for only 140 to 180 Baht ($4 to $5.14).
*Thai Massage. You can not leave Bangkok without experiencing the world-famous Thai Massage. Spa establishments that offer this service are everywhere in the capital city. It would really be nice to pamper yourself through this body massage for a minimum of 210 Baht ($6).
Required Travel Documents
To avoid complications as you begin your journey in Bangkok, do not forget to bring these documents with you as presented in the blog of Make My Trip:
– Passport with photograph, valid for 6 months
– Slip of your Hotel Reservation
– Filled-up application form of Valuation Of Agency
– Proof of your funds
– Boarding card when you arrive and departure ticket