Top 5 places you must visit in Amritsar|5 places worth watching in holy city|Amritsar travel guide wiki
Top 5 places you must visit in Amritsar|5 places worth watching in holy city|Amritsar travel guide wiki details :
Amritsar is a city well known as "guru nagri"(city of guru's).The holy city of Amritsar has a lot of places worth watching and that's the reason Amritsar is a city that is quite favorite among the tourists.Amritsar is an old city whose name was Guru Ramdas Nagar.City of amritsar is also famous for its food like amritsari kulcha,naan and many other delicious food items.Your visit to amritsar would remain incomplete untill you visit these five places of Amritsar which are shown as :
1.GOLDEN TEMPLE :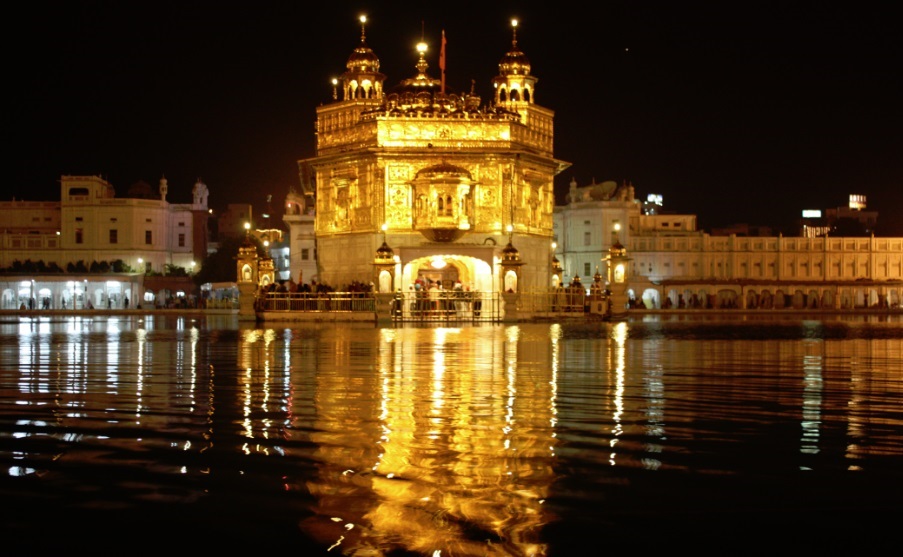 Golden temple also known as swarn mandir (temple of gold),shri darbar sahib is a supreme place of worshiping among sikhs. Infact people of all religions pay their tribute to this holy place.The kind of eternal peace you would find at this place is truly amazing. This place has four gates,that represent the four religions (Hindu,Muslim,Sikh and Christians) showing that it is holy place for all religions.Its foundation stone was laid by sufi saint sai mia meer ji .People from various parts of world come to golden temple to witness the purity and peaceful atmosphere which is divine.golden temple is situated inside the main city area of Amritsar which is full of life and crowd.
2.JALLIANWALA BAGH: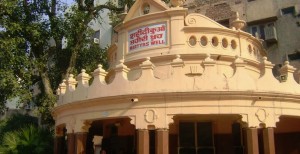 At just 5 minutes walking distance from golden temple is situated,the jallianwala bagh.It is certainly the biggest evidence of brutality and cowardliness General Dyer showed because of which a massacre occurred in April 13,1919.Bullet marks,martyr's well is still present there.For detailed information about Jallianwala bagh and its visiting hours you can click here link@jallianwalabagh .
3.Shri Durgiana Temple :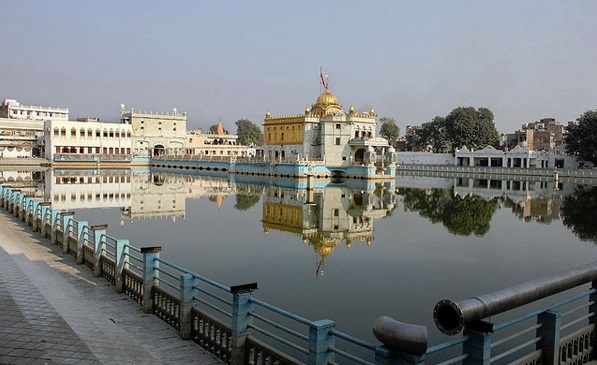 This temple is also known as lakshmi narayan temple,sitla mandir.This temple was built in 16th century and it was rebuilt in 1921 by Guru harsai mal kapoor.this temple resembles golden temple in architectural style.it is situated near lohgarh gate area of Amritsar,Punjab.
4.WAGAH BORDER :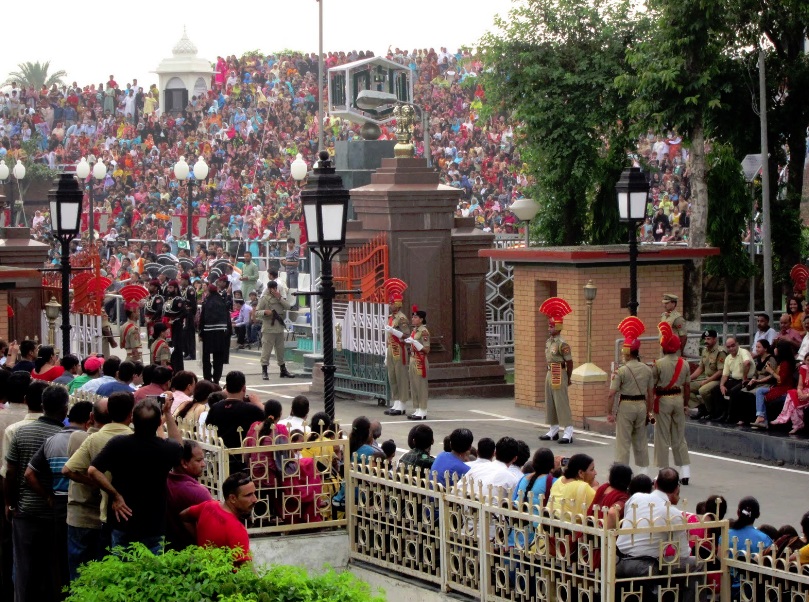 This is a must visit place for all and it would surely give you goosebumps. Wagah border has its name so because it lies on the village called "wagah" on the border zone between India and Pakistan and it lies on grand trunk road of Amritsar(India) and Lahore(Pakistan).Key thing to watch here is "THE WAGAH BORDER CEREMONY". It is conducted by Indian B.S.F (border security force) and Pakistan rangers.this ceremony happens at border gate 2 hours prior to sunset.From the Indian side you would scream the slogans of hindustaan jindaabaad !!! ,bharat mata ki jai !!! and many others which are enough to raise your patriotic level and goosebumps too.For these two hours you would feel yourself like an army person.This place would give you a life experience and if you are planning to come to Amritsar,plan some hours for this place.
5.Sri Ram Tirath temple :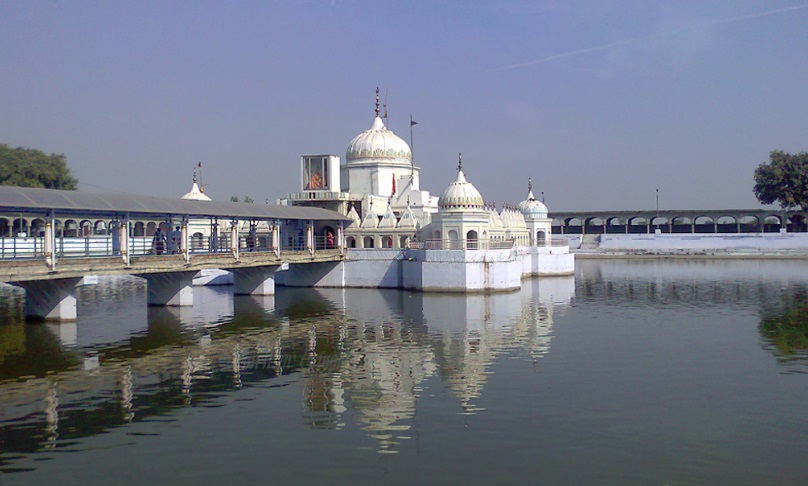 This ancient temple belongs to the period of Ramayan.The area surrounding the temple is full of many other temples.also there is a hut in the temple where mata sita gave birth to Luv and Kush.This place has its mention ,even in holy book ramayana.This place was once an ashram for lord balmiki.It has a well,which is  supposed to be dug by lord Hanumana according to Hindu mythology.
(Although all of the above places mentioned would give you a great joy,but best time of the year in which you visit should be between October to march as temperature in Amritsar,Punjab is very extreme,too hot in summers and too cold in winters).
This was Top 5 places you must visit in Amritsar|5 places worth watching in holy city|Amritsar travel guide wiki.Hope you enjoyed the article.