Minka Kelly Plastic Surgery Before and After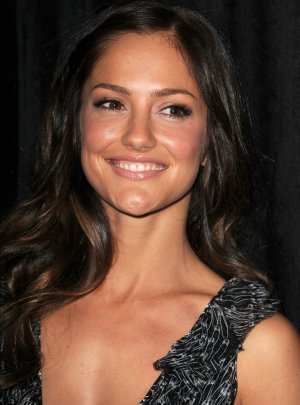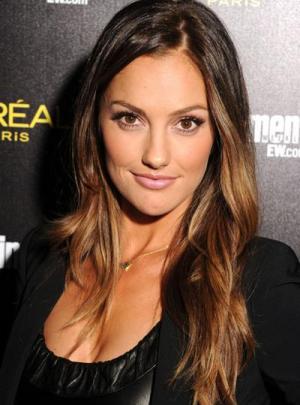 Early Career and Breakthrough on Television
Minka Dumont Dufay, professionally known as Minka Kelly, was born on June 24, 1980 in Los Angeles, California. She is the only child of former Aerosmith guitarist Rick Dufay and exotic dancer Maureen Dumont Kelly. She was raised by her mother when her parents separated when she was young.
She and her mother moved to various communities before they settled in Albuquerque, New Mexico by the time she was already in junior high school. After graduating from Valley High School in Albuquerque, she returned to Los Angeles. During a test shoot for a modeling agency, she was approached by a former Playboy Playmate who was interested to manage her career.
Wanting to give it a try, she agreed to work as a receptionist at a surgeon's office in exchange for a breast augmentation, which, according to the former Playboy Playmate, she would need in order to be a Playmate herself. The job only lasted a month as she realized she didn't want the plastic surgery after all.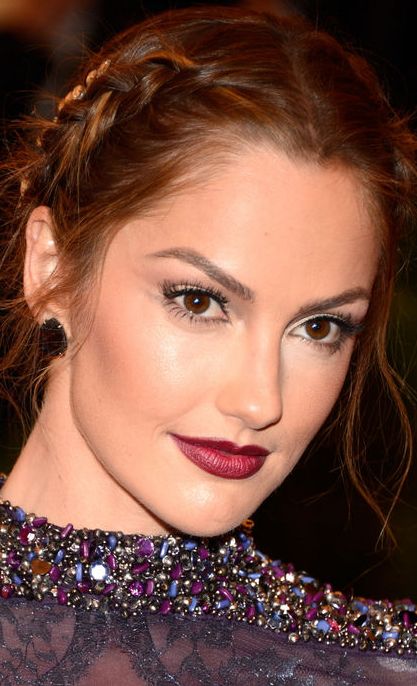 In 2003, she made her acting debut as an extra in the short film Turbo-Charged Prelude, which served as the introduction to the action feature 2 Fast 2 Furious. The following year, she made her television debut in an episode of Cracking Up. She has since appeared in other shows like Drake & Josh, American Dreams, and What I Like About You.
Her break came in 2006 after being cast as Lyla Garrity in the television series Friday Night Lights. She played the role of a high school student and a cheerleader. To prepare for her part, she trained with the Pflugerville High School cheerleading squad.
The show premiered on October 3, 2006, and Kelly garnered positive reviews for her acting with The New York Times describing her performance as "heartbreaking". She left the series at the end of the show's third season in 2009.
Also in 2006, she appeared in a small role in the feature State's Evidence and made a cameo appearance in The Kingdom. She also starred as Autumn in the hit film (500) Days of Summer. She was then cast as the protagonist Francesca "Frankie" Foster in The CW pilot Body Politic. Despite good reviews from critics who watched the pilot, The CW did not pick up the show.
She then became known for her recurring role of Gaby in the television series Parenthood, where she appeared in nine episodes from 2010 to 2011. She also landed a guest spot in HBO's Entourage. In 2011, she was cast as Sara Matthews, alongside Leighton Meester in the thriller The Roommate. The movie received poor reviews and was considered a "cheap remake" of 1992's Single White Female, though it was somehow successful at the box office.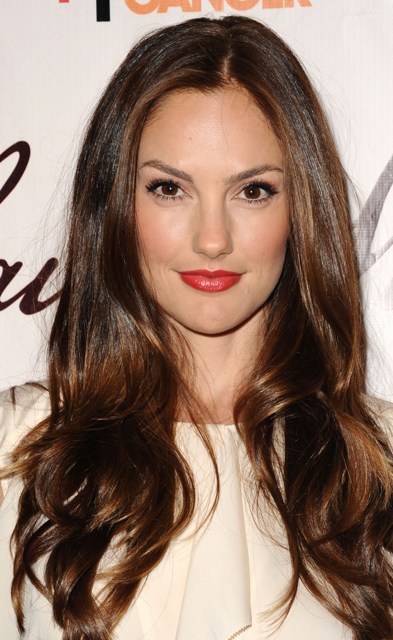 Recent Projects and Plastic Surgery
Also in 2011, she played the role of street racer Eva French in the reboot of the television series Charlie's Angels. The show premiered on September 22, 2011. However, the series received negative reviews from critics and it was eventually cancelled after the premiere of its fourth episode due to low ratings.
She starred in two more films in 2011: one was in the romantic comedy Just Go with It, alongside Adam Sandler, Jennifer Aniston and Brooklyn Decker; and the other was in the mystery comedy film Searching for Sonny, where she played the lead role. The movie received good reviews and won the "Best Narrative Feature" Award at the Festivus film festival. In 2013, she won the role of Jackie Kennedy in the historical drama film The Butler, starring Forest Whitaker.
Kelly is not a stranger to plastic surgery rumors. Though she had shared how she worked at a doctor's office in exchange for a plastic surgery and ended up leaving because she realized she didn't want any procedures, doesn't mean that she didn't give in recently. After all, she was just 19 at the time. It's a different story now that she's in her 30's.
According to some beauty websites, Kelly appeared to have a liquid facelift, judging from the changes on her face based on her old and new photos. Liquid facelift is where a plastic surgeon strategically places Botox and fillers to pull and lift the face. It's also possible that the 33-year-old actress underwent an eye lift surgery to remove the fat bags from under her eyes. Basically, these two procedures were enough to dramatically polish Kelly's facial features that gives her a more ravishing look.