Kristin Cavallari Shares Workout, Diet & Beauty Thoughts
Kristin Cavallari is a celebrity who admits that losing pregnancy weight is not easy. She is hitting the gym hard, eating right most of the times but taking no weight loss pressure. Apart from keeping fit, the stunner is enjoying motherhood to the fullest these days. She is a mother of three kids and the recent addition of a baby girl has completed her family. Here are her key workout, diet and beauty secrets along with a glimpse of her life as a mother of three.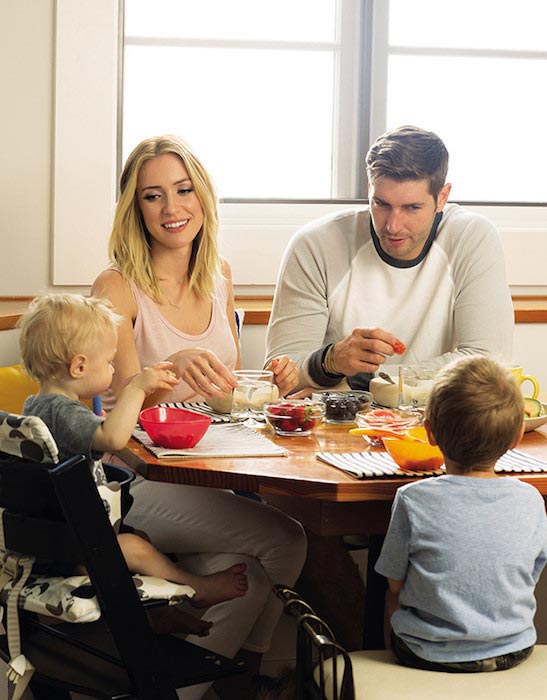 Workout Routine
The workout routine of the diva is really hard. She admits that running around kids and breastfeeding are not her only weight loss secrets. She hoped it was that easy but it's not. The beauty is hitting the gym three times a week and in addition, doing hot yoga once a week. When with her trainer, she focuses on lifting weights so that she can maintain the muscle she has and gain some more. She thinks the more muscle a person has, the more fat he or she burns. She adds in that her trainer is very hard on her in the gym and she wants to cry the whole hour she is training but in the end, it's worth it. Sometimes, the workout becomes so grueling that she thinks she won't be able to do it but her trainer pushes her and she does it every time.
Diet Secrets
Healthy eating has become so vital part of her life that the American TV personality soon wants to start writing a cookbook, reports Yahoo. The aim of the cookbook would be to show people that you can eat everything as long as you are using the right ingredients. She would add the recipes of everything from enchiladas to meatballs but the ingredients she would list are more wholesome.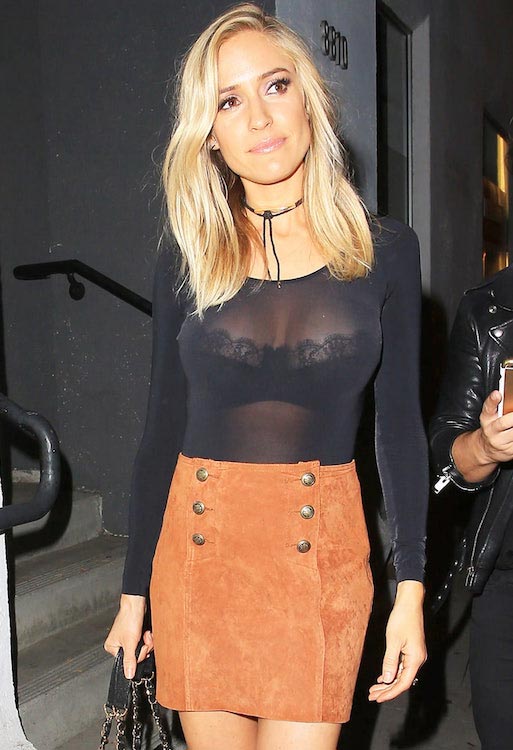 As far as the diet secrets of the jewelry designer are concerned, she follows the 80-20 rule. She eats healthily 80 percent of the times but she indulges when she is on a vacation or she has decided to eat out. Kristen also admits to having a huge sweet tooth. She thinks that indulging in her favorite foods every once in a while helps her to stay sane. It also helps her to be willing to get back on the track of fitness.
Beauty Tip
The Denver native has very simple beauty tips. You just need to drink a lot of water and ensure that you don't forget to take your makeup off at night. If she doesn't take off her makeup at night, her skin feels very clogged and disgusting.
MakeUp While Gymming
When the wife of Jay Cutler hits the gym, she wears no makeup but just a little mascara.
No Pressure of Weight Loss
The shoe designer admits that she didn't put any pressure on herself to lose weight after her 3rd pregnancy. She says that Jay was very supportive and great about the whole thing. He makes her feel comfortable in her own skin.
The owner of the Emerald Duv jewelry line was never stressed about losing weight and never asked more from her body that it could probably deliver. She always knew that it will happen when it happens. She also confessed to People that she has a fat roll (around stomach) that hangs over her jeans and she is fine with it because she knows that it will come off eventually. (This admission was made a few weeks back and she has probably gotten rid of it by now). Cavallari has also accepted that breastfeeding is a vital factor that helps her to lose weight.
Enjoying Motherhood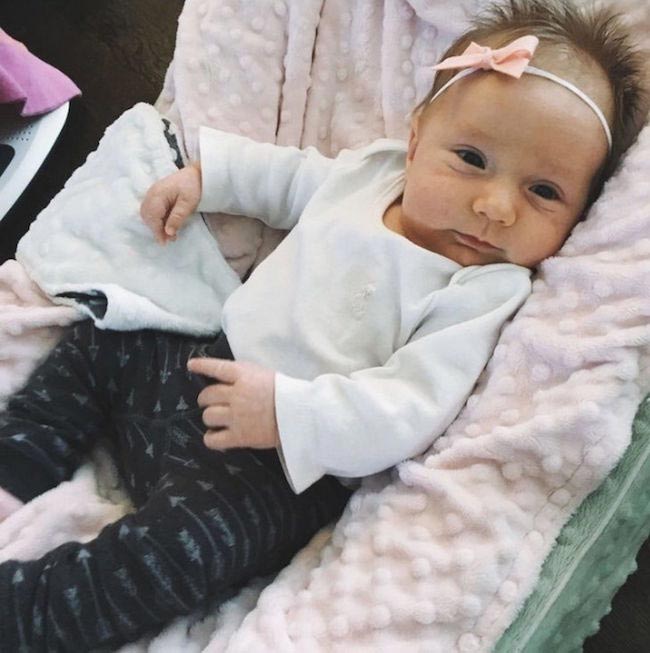 The actress is fully enjoying her motherhood these days. She thinks that her kids are growing up too fast and her daughter, Saylor has been good to all the boys in her house. Saylor has an amazing bond with her brothers Camden who is three years old and Jaxon who is two. Camden always makes her laugh, messes with her small legs and puts toys over her face. She loves him and thinks that he is the most amazing thing in the world.
Jay is also very protective of his daughter. Someone gifted them a dress for Saylor recently and he was concerned about how short it was just like a caring dad.
If you liked the ideas shared by Kristin here, you might want to follow her on Instagram or Twitter.