How Much Does Snap On Smile Cost
Snap-On Smile is a brand of cosmetic teeth that fits over your own teeth giving you an appearance of a person with a bright looking smile. This process is patented, and it typically is used to hide stained, crooked, missing and worn down teeth. It is perfect for people with health or financial reason cannot be able to have crowns or veneers or braces and other dental implants done. This Snap-On smile teeth can be worn anytime and will allow the wearer to eat and drink without removing the tray teeth. And because many would like to know if they could have the product as well, people who wants to improve their teeth cosmetically would often ask how much does Snap-On smile cost? Let us find out.
Where To Shop For A Snap On Smile?
Snap-on Smile as a brand name used to have their own website Snaponsmile.com for their clients reference.  Some of clients find out about Snap-On teeth through their advertising from previous client's testimonial over at Youtube. The great thing about this product is that it is affordable compared to other cosmetic surgeries for teeth, and it's non-evasive, which saves you a lot of stress from long hours of sitting on a dentist operating chair. Many clients love that it's easy to put on and how less painful it is as compared to wearing braces. With Snap-on smile, you can have your teeth fixed in an only two visits and voila! A perfect smile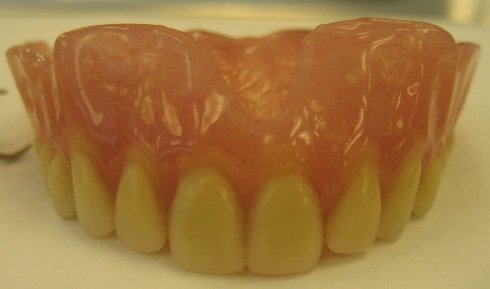 As much as the second paragraph has gotten you all excited to get your very own Snap-on smile, the average of snap on smile price is dependent on the dentist's charge and for how many teeth would you need to make a tray on. The product is customizable depending as well on the shape of your jaws and gums. Before you get or pay for the average snap on smile price, you have to take note that this product is only used to help cover and improve the appearance of your teeth. It does not heal any dental problems you may have. You should talk to your doctor should you need tooth extraction and other dental problem fixations. Dental issues that requires drilling and anesthetics are not included to in the cost to Snap-On teeth. All it takes is a fitting and you're good to go.
Cost Of Snap-On Smile Tray
The average Snap-On smile price is in between $1000 – $3500 or higher depending on per arch of your upper or lower gums. The size, shape and style of teeth also matters, this is why the prices varies. There are dentist who would advertise the cost to snap on teeth to per arch price of as low as $500 -$1000. Also, the cost to snap on teeth, is not covered by insurance but if you ask your dentist, they do provide some payment that could help you afford getting a Snap-On smile.
Another alternative for the Snap-On smile is the $10 – $80 dollar per arch cost to snap on teeth fit-it-yourself fashion. However this alternative does not allow you to drink hot liquids or eat while wearing them. They are also only temporary, so you can see that paying for the average Snap-On smile price is more worth your expenses than having an alternative one. For some additional cost and guidelines. It is important that you always clean your Snap-On smile tray.  There is a special cleaning agent for the tray and an anti-bacterial gel as well. These two are important since you put these products in your mouth which could affect your health if it's not being cared for sanitarily. The prices for these cleaning agents are not advertised with a suggested retail price but you should be able to get it for a cost of $22 dollars for the 2 ounce bottle of anti-bacterial gel and another $22 dollars for the cleaner with a 6-ounce content.
Having the Snap-on Smile On
Because a snap on smile is placed on top or over the existing teeth, it will feel slightly bulkier than just having a natural teeth. Though lightweight, the tray is usually 0.5 mm thick and even on the outward appearance, it may also look a lot different because it will but nonetheless, the expenses you did with how much does snap on smile cost will get the results of what you paid for. Most patients will be able to feel discomfort for a while after getting the Snap-On smile the first time, but they will get used to it eventually in the next few days. Since Snap-On smile is simply used to help improve the appearance of your teeth, and is reversible. It can easily be put on and off without much problems. Patients who do not like the idea of a snap on teeth simple do not wear one or even purchase one. And because it is made with resin, it can also fracture or have the ability to break, thus it will not be recommended those who usually clench on their teeth.
Testimonials
There have many testimonials, on line and on video regarding patients who have been so happy for getting the results they've always wanted in a Snap-On smile tray. Even those that lived in the UK, could attest that they have become more confident after they were able to get a Snap-On smile for themselves. At fist of course they became conscious especially to those who do not smile as much on cameras before, because of insecurity from their teeth but now they can smile on camera and are more confident in their approach to others.
With the average Snap-On smile price, one can really say that it's worth your bucks to get one and actually put it on. So long as you take care of them just as your dentist has instructed you. You could be wearing that perfect smile in the room and gain attention and respect and confidence from your family and friends. Go ahead, let them know how much does snap on smile cost, you'll always have yourself to thank for.