How Much Does It Cost to Reupholster a Couch
| Cost In United States | Cost In United Kingdom |
| --- | --- |
| $750+ | £550+ |
Does your home have a couch that has already lost its beauty? Tattered, soiled or worn out?
You can't really let it go. You have a lot of connections with it. Don't you?
Well, before you think of buying a new one, you can actually bring your old couch back to its good shape by reupholstering or simply giving it a total makeover. If that has crossed your mind, then the first basic thing to ask is how much does it cost to reupholster a couch?
Normally, reupholstering a couch is not cheap, but you get to spend a lesser amount of money than buying a replacement that has of the same quality. The furniture reupholstery cost may become lower if its frame is still intact and not sagging since it gets fewer renovations.
Average Cost To Reupholster Your Couch
According to SFGate, the cost of giving your old seat a makeover includes fabric, labor, and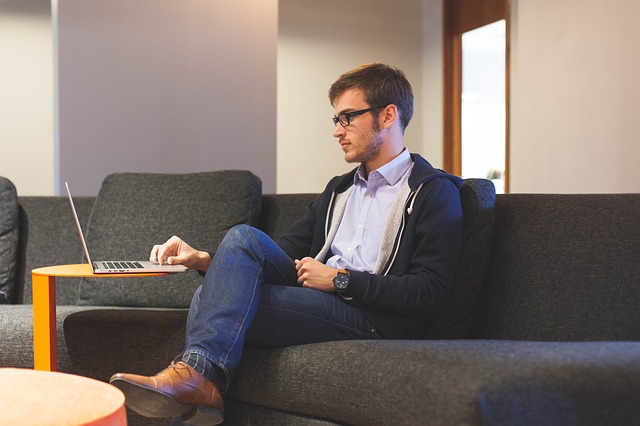 supplies. Apparently, there is no standard price for reupholstering a couch. It depends on the furniture's size, style and the fabric's price, which ranges from $11 to $40 per yard.
If you need to repair or re-stuff its cushions, you need to spend at least $80. However, it gets a bit pricey if you decide to have an exquisite stuffing like down feathers, increasing the average furniture reupholstery price.
Furthermore, you get to spend within the range of $700 and $1,200 for the labor cost or the needed work to complete the job. It can even increase more if there is a need to conduct an intensive reupholstery work that may include the following:
 Repairing couches that have zippers
Fixing or mending welt or fabric cords, which are used to outline the seams of the stuffed materials such as the cushions and pillows
Working on the patterns and shapes if they are not aligned
Adding patterns by threading through the fabric with its ends tied with buttons or knots and tufting
With the figures presented and by doing a little math, the average cost to reupholster a sofa is between $790 and $1,320. But it will still go up if there is a need to spend on other supplies to get the whole work done.
Aside from a couch, there are other furnitures that can be reupholstered and one of them is a sofa. But how much does it cost to reupholster a sofa? Is it cheaper or more expensive than repairing a couch?
For basic reference, fabric makes the cost high for reupholstering a sofa since there are different kinds of fabric, with each having a different price.
Cheshire Upholstery Company, which is based in Cheshire, England, presents four types of fabrics with their initial pricing per meter.
– For luxury fabric, the price starts at £50 or almost $70 per meter.
– If you choose to have the premier fabric, its price starts at £40 or about $56 per meter.
– Lifestyle fabric would cost at least £30 or $42 per meter.
– If you don't want to spend that much on fabric, you can have the debut type, which has a starting price of £20 or almost $28 per meter.
But then, prices will still vary depending on the company or the shop where you buy the material.
It also shows average sofa reupholstery prices that are a bit higher than the average cost to reupholster a couch. This will give you an idea how much you could spend to have your sofa repaired.
Take note, the average price for each type of sofa does not include the total cost for the fabric yet. It only gives you the required measurement for the needed cloth material.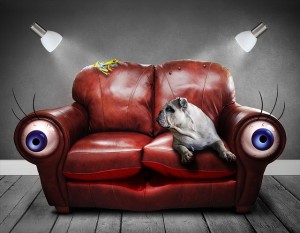 – If you have a two-seater sofa, it needs to have at least 14 meters of fabric. The initial reupholstery cost is £555 or $775.
– For a three-seater sofa, it requires at least 16 meters of fabric. You get to spend an average of £620 or $866 for the reupholstering process.
– If you have the four-seater or corner sofa, it has to have at least 18 meters of fabric since its longer compared to others. Its reupholstery cost also gets high with a starting price of £680 or nearly $950.
When it comes to chairs, the reupholster chair cost includes the fabric and the repair work.
– For a wing chair or an easy chair, it needs 6.5 meters of fabric. Its average cost starts at £280 or $391. That is only for one chair
– If you want to have your dining chair reupholstered, its initial cost is between $45 to $90 for each chair. However, it does not include the fabric yet.
Speaking about the amount spent on furniture reupholstery cost, Mark Walker, a manager at Calico Corners in Rockville, Maryland, advised reupholstering is a much-recommended option if the furniture has sentimental value instead of buying a new one.
"We recommend reupholstering if a piece has sentimental value or if it's an heirloom; if it's the perfect size to fit a specific space or if it's unique or something you love and you won't be able to replace," Walker said in an interview with The Washington Post. "If it doesn't fall into any of those categories, we suggest buying a new piece."