How Much Does A Liver Transplant Cost
In order to save someone's life, an organ transplant may be necessary. For those of you searching for answers to the question, "how much does a liver transplant cost?" Search no more! The cost of liver transplant in the United States ranges from $100,000 to $700, 000. According to the United Network for Organ Sharing (UNOS), the average cost of a liver transplant falls around $500,000. However, a health cost comparison site also states that the average price is at $300,000 without insurance negotiations and $100,000 for those whose insurance covers the rest of the cost. If applicable, health cost comparisons may be useful when dealing with expensive health procedures like this.
What Does Liver Do?
First and foremost, we must understand the importance of this organ so as to know how important it is to have a liver transplantation for those whose liver has failed. Being the largest internal organ of the body, the following are the functions of this organ:
It is essential to prevent infections
It controls immune response
It processes medications, nutrients as well as hormones
It creates proteins essential in helping blood clots
It removes toxins and bacteria from the blood
It produces bile which helps in absorbing fats, cholesterol as well as fat soluble vitamins
It also stores vitamins, minerals, sugar and fat for the body to use
What's a Liver Transplant
A liver transplantation is a form of surgery that removes an injured or diseased liver and replaces it with a healthy one from a donor. This surgery may be for the entire liver or a segment of the liver.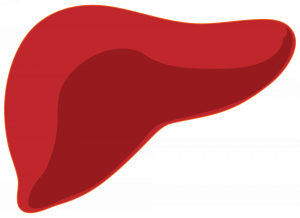 In answering the question "how much does a liver transplant cost?" it is essential for us to also determine when we need the transplantation or who exactly needs it. The cost of liver transplant shall be your concern if the following criteria are met:
Who Needs a Liver Transplant?
People who suffer from a liver failure are the ones in need of liver transplantation. Liver failure may be acute (ALF) or chronic. ALF is a type of liver failure that happens suddenly. In the United States, liver injuries that are drug-induced is the leading cause of acute liver failure. Chronic liver failure, on the other hand, is the type that progresses over months or even years.
People with cirrhosis, a condition wherein the liver fails to function properly due to long-term damage, are the most common patients needing liver transplant; this includes people who are affected with genetic diseases such as Wilson disease or hemochromatosis.
People who suffer cancers which originate in the liver may also need liver transplantations.
People born with biliary atresia.
What are the Causes of Liver Failure?
The most common cause of liver failure is long-term alcohol abuse. Cirrhosis, in adults, are commonly caused by forms of hepatitis as well as diseases that affect bile ducts. A genetic condition called hemochromatosis which causes iron to build up in the liver as well as Wilson disease, wherein copper builds up in the liver, may also contribute to cirrhosis. As for children, biliary atresia may cause the liver failure. This disease affects new born babies and results to them having damaged or blocked bile ducts or no bile ducts at all. As a result of this complication, toxic bile will build up in the liver which results to cirrhosis.
What are the symptoms of liver failure?
If you are suspecting a liver failure, there are several ways to detect this. Below are a list of some of the common symptoms of a liver failure.
Detecting jaundice or yellowing of the skin and the white area of the eyes
Experiencing weakness and fatigue
Experiencing loss of appetite resulting to weight loss
Experiencing nausea
Experiencing forgetfulness and/or
Experiencing muscle loss
Experiencing uncommon itching
Experiencing bruising as well as easily bleeding due to lack of blood clotting
Experiencing dark-colored (black) stools
Vomiting blood
Experiencing fluid buildup in the abdomen
Does Insurance Cover Liver Transplantations?
Yes, most insurance companies cover liver transplantations. Although they may help greatly in decreasing the cost. You will usually still end up paying around $100,000 which is still a much better amount compared to the non-negotiated $500,000.
Additional costs
When dealing with liver transplantation, the patients will have to take anti-rejection drugs for their entire life time. Common anti-rejection drugs such as Prograf or Prednisone may cost a patient more than $3,000 per month. Fortunately, these drugs are covered by insurance.
With liver transplantation comes risks of complications; this may cost $10,000 to $100,000 depending on the complication.
Failure of the transplanted liver is also possible and patients are lucky if they live long enough to get a second transplantation done.
Unfortunately, like all other transplantations and surgeries, liver transplantation comes
with other health risks and possible complications. Below are some of these:
Possible Complications of Liver Transplantation
Bile duct complications such as leaking and/or shrinking
Bleeding
Failure of donated liver
Infection
Blood clot
Seizures
Bone thinning
Diabetes
Headaches
Diarrhea
High blood pressure
High cholesterol
It is already unpleasant enough to know that there is a need for a liver transplantation and answering the question "how much does a liver transplant cost?" does not help in lifting the unpleasantness. However, keep in mind that this procedure saves the life of your loved one and therefore, the cost of liver transplant is nothing comp