Deaf mute Indian girl Geeta wiki wikipedia,biography
Deaf mute Indian girl Geeta wiki wikipedia,biography
Just after Salman Khan's Bajrangai Bhaijaan movie was released,a similar case in real life happened.Yes we are talking about the mystery girl "Geeta" who is making headlines of newspapers and media.But first you must know who is geeta ?Geeta is an Indian girl who was spotted and caught by Pakistani rangers in Lahore when she was strayed across border abroad Samjhota express train.She was 11 that time and it was 2003.But it was Edhi foundation,a well known social welfare organisation of Pakistan that gave her a second home and took care of her.She is mute and deaf and that's why her name was unknown.But Bilquis Edhi (founder of this organisation) gave her name GEETA as she belonged to hindu religion.Morover no religion was imposed on her and her beliefs.
Deaf mute Indian girl Geeta Personal Profile :
She was born in India.She was caught by Pakistani rangers at the age of 11.She is 22 years old.Yet no full from information about her parents has been known as she refused to recognize her parents who claimed Geeta as their daughter.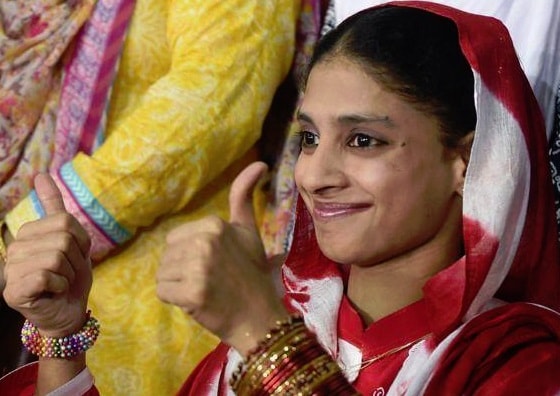 Name          :         Geeta
Born            :         India
Age             :          22 years.
Religion       :          Hindu
News :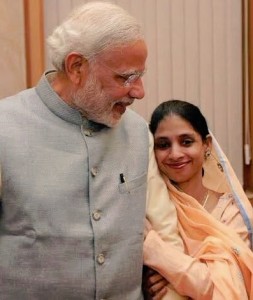 Indian foreign affairs minister Smt. Sushma Swaraj and PM Modi whole heatedly welcomed Geeta after her arrival to India.1 crore rupees have been awarded to this organisation Edhi foundation for their noble work."A daughter returns home. Geeta arrives in New Delhi accompanied by members of Edhi Foundation" wrote Vikas Swaroop (Indian foreign Ministry Spokesperson) on his twitter account.This looks like a fairy tale story ending for Geeta's life after spending 13 years in Pakistan and she said "my heart has always been in India."This was all about Deaf mute Indian girl Geeta wiki wikipedia,biography.
Hope you enjoyed reading the article !!