Daniel Craig Plastic Surgery Before and After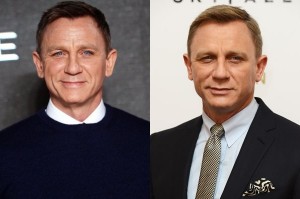 Early Life and Eventual Success on the Silver Screen
Born on March 2, 1968 in Chester, England, UK, Daniel Wroughton Craig worked his way to be on top, which he's at right now, especially after being chosen to be the new James Bond. He was 16 when he was accepted to attend National Youth Theatre, leaving school and moving to London as a result.
He was then admitted to the Guildhall School of Music and Drama where he graduated in 1991. Subsequently, he began his acting career on stage and later on British television. In 1992, he made his theatrical debut in the film The Power of One. His performance in the 1998 TV movie Love Is the Devil: Study for a Portrait of Francis Bacon earned him the Edinburgh International Film Festival Award for Best British Performance.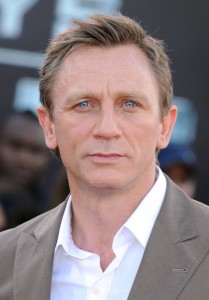 He went on to gain further attention for his role in the 1999 film The Trench, followed by 2000's Some Voices; the latter of which earned him a British Independent Film Award for Best Actor. This then paved the way for more promising opportunities in the industry, landing him roles in such Hollywood features as Lara Croft: Tomb Raider and Road to Perdition.
His performances in 2003's The Mother and 2004's Layer Cake and Enduring Love earned him critical praise, for which he garnered nominations from European award-giving bodies. In 2006, he found greater fame for playing James Bond in Casino Royale, for which he received a BAFTA Award nomination for Best Actor in a Leading Role. He reprised his role in 2008's Quantum of Solace and 2012's Skyfall.
In the late 2000s, he starred in such films as The Golden Compass and Defiance. Continuing his prolific career in the 2010s, he starred in Cowboys & Aliens and The Girl with the Dragon Tattoo. He will again play James Bond in the upcoming movie Spectre.
Has Daniel Craig had Plastic Surgery?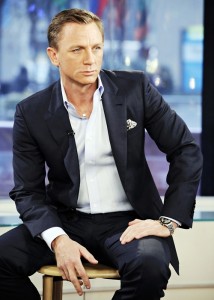 The James Bond star revealed a few years back that he's had plastic surgery, but not for reasons of vanity. According to the actor himself in an interview, he had injured his fingertip and his face when a co-star accidentally kicked him on the set of Quantum of Solace, resulting to a nasty scar on his face, thus, the need for cosmetic surgery. He stated: "It's a stupid inconvenience because we had to stop filming. But they gave me an excellent plastic surgeon."
The present time, however, is a different story. Craig is already in his late 40s and everyone knows what it means to be in this critical period of ageing. Could the British actor consider plastic surgery to chop down some years on his face? Thus far, Craig hasn't attracted persistent rumors of going under the knife as it looks like he really takes care of himself really well.
His current physique is just one indication that his discipline when it comes to maintaining his health and physical well-being is extraordinary. Minor cosmetic enhancements are also unlikely as the actor seems to be proud of his wrinkles and lines. The good thing is that these signs of ageing don't make him any less charming. His female fans can certainly vouch for that. Though, sometimes it can be hard to say. Excellent surgical enhancements don't leave a trace, making the results appear very natural.