How Much Does Dental Crowns Cost
Flashing a beautiful smile can somehow brighten up anyone's day. It would even be more wonderful to show them a set of white and healthy teeth.
But in situations when you only smile by flexing your lips due to the fact that you have to hide your damaged tooth or teeth, then getting a dental crown may provide you with one of the best dental solutions. And to give you an idea how much you could spend on getting a dental crown, the average cost of a crown is $1,500.
As we go along with the discussion, this article will provide you the cost breakdown, the gold crown tooth cost as well as the answer to how much does a crown cost with insurance.
For the information of everyone, dental crowns offer cosmetic and health benefits, restructuring the deformed teeth to make you more confident in giving a natural smile. Typically, crowns are custom-made that is well-crafted to blend with the natural characteristics of your teeth – color, shape, size and texture.
Dental Crown Cost Breakdown
The procedure of implanting a dental crown is a straightforward concept, but the process involves so many factors with each having a different price. Apparently, the costs for the preparation, required number of crowns, materials used and other necessary items can vary from one patient to another. According to DocShop, the prices of materials and treatment range from $500 to $2,500, hence, the average cost of a crown is $1,500.
Normally, the prices highly depend on the materials used by your dentist.
*All-porcelain Dental Crown costs between $800 and $3,000 for one tooth. However, it can still go higher, depending on how crucial the treatment is. Moreover, this is considered to be the most aesthetically pleasing as the materials used can easily mold a crown, matching the natural color of the teeth.
But how much does a crown cost with insurance for this material? According to CostHelper, the cost ranges from $530 to $1,875.
*Metal Dental Crown has a price range from $600 to $2,500 per tooth. If there is dental insurance, the cost is within $519 to $1,140 This is also the gold crown tooth cost. Aside from the gold alloy, it also comes in base metal alloy. This crown is durable, which is able to withstand chewing and grinding. Furthermore, it only requires a few tooth removals.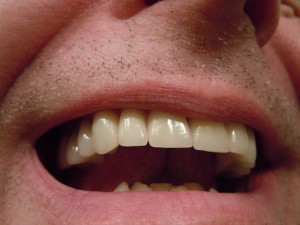 *Porcelain-fused-to-metal Dental Crown is priced around $500 to $1,500 for each tooth, having $1,000 as an average cost of a crown. Having an insurance will entail you to pay around $282 to $1,000. This material is stronger than an all-porcelain crown and offers better look than a metal crown. However, it does not exude a natural tooth color since there is a visible metal line along the patient's gum line.
Aside from the dental crown, the treatment also includes other expenses that you and other patients should know about.
Dental Exam – Before the dentist performs the procedure, you must take the dental exam find out if you are fit to have the treat and to give more information about the current situation of your teeth. For this service, the average cost is $80 with the price ranging from $40 to $120.
Dental X-rays – Also known as dental radiography, dental X-ray is what dentists use to find bone loss, cavities, hidden dental deformations as well as benign or malignant masses. This has an average cost of $85, varying prices from $20 to $150.
Root Canal Treatment – This particular treatment is done to repair a tooth or teeth that have been severely decayed. Without undergoing this procedure, the tissue around the damaged tooth will become more infected, leading to the formation of abscesses. This is a bit pricey, especially when the dentist has to conduct the procedure on more than one tooth. The cost is around $750 to $1,000 for EACH tooth, depending on the dental clinic.
Dental Implant – An optional treatment for those who lost their teeth due to accident or disease, this service is conducted by the dentist to place an artificial tooth root into the patient's jaw, holding a replacement bridge or tooth. Just like root canal treatment, a dental implant is expensive, amounting from $1,500 to $2,000 for EACH tooth.
Costs with Insurance
Considering that the dental crown procedure itself is already expensive and getting other dental treatments is also taking much amount from your wallet, how much does a crown cost with insurance?
Apparently, the costs would really go down with the help of an insurance. Due to the fact that dental crowns can help in the restoration of a damaged or infected tooth, a dental insurance covers up to 50 percent of the total cost you have to pay. However, the implantation of dental crowns for cosmetic purposes may not be covered by the insurance since it is not taken as a medical necessity.
Moreover, there are some insurance providers that post a limit to the number of repairs a patient can get within a year. To know more about the policies, it is best to call and talk with your insurance company so that you can avoid paying unnecessary expenses.
Dental Crown Aftercare
The average lifetime of a dental crown is around 5 to 15 years, but it all depends on your personal mouth habits like ice chewing or teeth clenching, the quality of your oral hygiene such as regular brushing of teeth and flossing as well as the amount of tear and water it produces. There are even cases when the patient's crown has to be replaced numerous times without definite periods.
If you want to make sure that your dental crown stays for a long time, than you have to avoid eating foods that are chewy, crunchy, difficult to chew and sticky. As much as possible, do not chew on the mouth's side where the newly placed dental is found.
And as a reinforcement to brushing, do a regular flossing yet always make sure to do it with extra care so as not to remove the crown unintentionally. When you floss your teeth, floss in a downward direction, then slide it to side of the tooth to get it out.