Is Tom Cruise Gay? Read Shocking Details
Once you become a popular celebrity like Tom Cruise, there are things that you must be ready for. One of such things is media attention. The media will try to dig as deep as they possibly can to find the deep dark secrets you have always wanted to be as far from the public knowledge as possible. In most cases where the media cannot get answers, they publish the stories as rumors or gossips. While some of the rumors are outright lies made up with malicious intent, most of the rumors always have some truth to them.
One of the rumors that have swirled beyond proportions is the allegations that Tom Cruise is actually gay. For many fans, this came as a very big surprise since the 'Mission Impossible' star is known to be ladies' man. It is in the public domain that he has had up to 8 romantic relationships with different women and married three times. He even has one biological daughter with his dear ex-wife Katie Holmes. He is also rumored to have dated three additional women although such relationships could not be confirmed.
Who Is Cruise's Secret' Gay Date?
For years, the public has been suspecting that the movie star has been hiding something for several years and this has led to gossip after gossip over his sexuality. In some quarters, rumor mongers believe that Cruise's sexuality is to blame for his failed marriages, especially his last one with Katie Holmes. Rumors have it that it was a contract marriage that had outlasted its course and that is probably why there was no reason given for filing the divorce although we all know that the legal system in California does not allow such information to be shared.
See Also: Tom Cruise And His Scientology Religion
In March of 2015, the cover story of a famous tabloid featured Tom Cruise and the actor John Travolta in a manner that they claimed was very unusual from what the two stars are known for. The tabloid also claimed that the two had shared a secret gay romance that lasted for as long as three decades. The cover story had a snap shot of the two actors with Kelly Preston looking kind of distressed. The major questions were why the two successful Hollywood stars were unusually close and what Kelly could know about their relationship.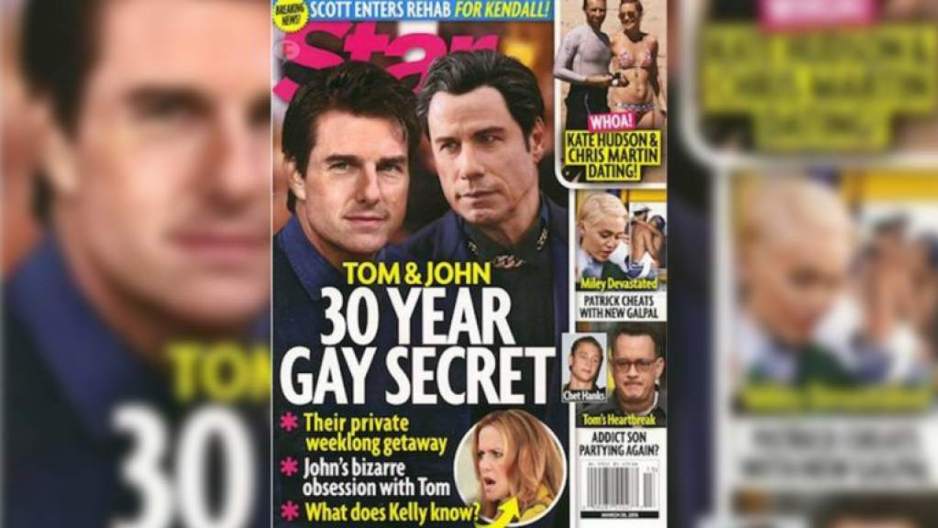 Before the tabloid went public with their gossip, many men had come up alleging that they actually had sex with Tom Cruise. However, these were not the sources of information for the tabloid. A report claimed that the gay relationship started when Travolta had a huge interest in the handsome Cruise after seeing him in the Risky Business'.
Travolta is then believed to have invited the young cruise in a private getaway, more specifically to a scientology school where the two spent a long two weeks together. This is what raised suspicion. What could two males do together is a private getaway if it is not something to do with romantic encounter? Not surprisingly, the two strongly denied the allegations. The report went further to claim that the couple actually had a dinner in an upscale French restaurant in Beverly Hills.
See Also: All You Need To Know About Tom Cruise's Ex-Wives
Some people even believe that the gay relationship was very instrumental in the conversion of John Travolta to Scientology. If you are a fan of both celebrities then you should look for sceneries where the two share a podium. With a keen eye, you should be able to read the body language maybe you might see something that would reveal to you the kind of relationship they might be having. Nevertheless, this is pure speculation and there is absolutely no proof that such a relationship actually exists.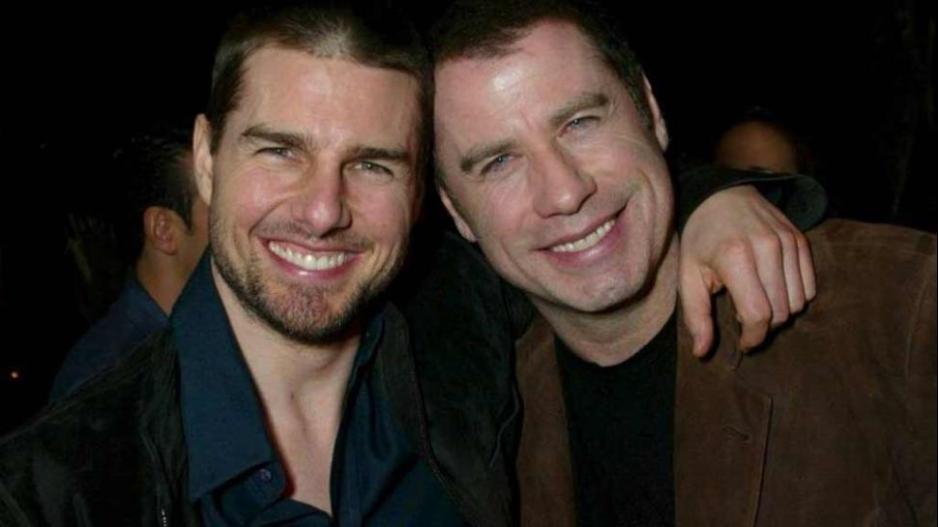 Final Thoughts
Although rumors have it that Tom Cruise has been hiding the dark secret about him being gay, there are no substantial evidence to back them up. Media usually thrive on rumors and therefore it is not common to hear such reports about celebrities. It is the only way to get audience to read their magazines and therefore earn them some cash. We cannot rule it out; however, that it could be possible the seemingly straight actor is actually gay based on the unusual manner in which his straight romantic relationships began. We can only wait for time to tell because it certainly will.