How Much Would It Cost To Buy A Hot Air Balloon
| Cost In United States | Cost In United Kingdom |
| --- | --- |
| $20000+ | £15000+ |
You love adventures and flying on a balloon is something you want a business on. Well, that's possible you have got cash.
Would you love some history? Here it goes, before airplanes came to existence, hot air balloons were the first human flying carriers that have been invented. Joseph-Michel and Jacques-Étienne Montgolfier or popularly known as Montgolfier brothers created the first hot air balloon and made a public demonstration in 1783.
See, the history goes back to even the 18th century! They sow, we reap.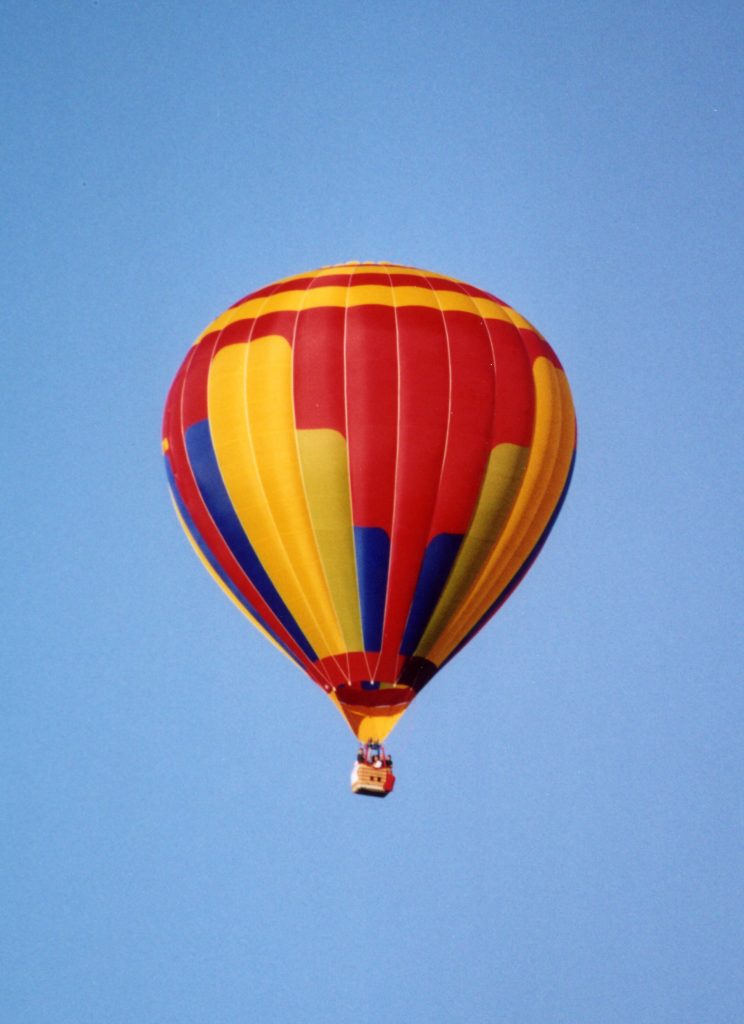 Presently, their creation is primarily being used for recreational activities instead of transportation purposes. Hot air balloons have become a source of livelihood for many, as a lot of people would pay to ride on them for flying and viewing just for some enjoyment.
How High Would Air Balloons Go?
And if you are planning to buy your own air balloon carriers, you would basically ask yourself how much would a hot air balloon cost.
But before you decide on purchasing your own set of balloons for whatever purpose you may have, do you know how high do hot air balloons go?
To the upper skies? Nah, Read on!
According to Balloon Adventures, USA, you can let it fly as high as it gets, but an average hot air balloon can go up the height of 2,000 feet. Apparently, the world record was set at an altitude of 65,000 feet.
Average Air Ballon Cost
When it comes to its prices, hot air balloon cost would actually make your wallet half-empty. It is evidently expensive since it is not just any kind of flying basic balloon.
Despite its high costs, just take it as an investment and that you are buying a flight system, consisting of the envelope or the main big balloon, the gondola or basket where the passengers stay, burners, fuel and an inflation fan to inflate the envelope.
Cameroon Balloons, the UK-based hot air balloon company, has listed its related products categorically with their prices. Super light hot air balloon would cost $16,700 to $17,900, excluding a fuel cylinder and fire extinguisher.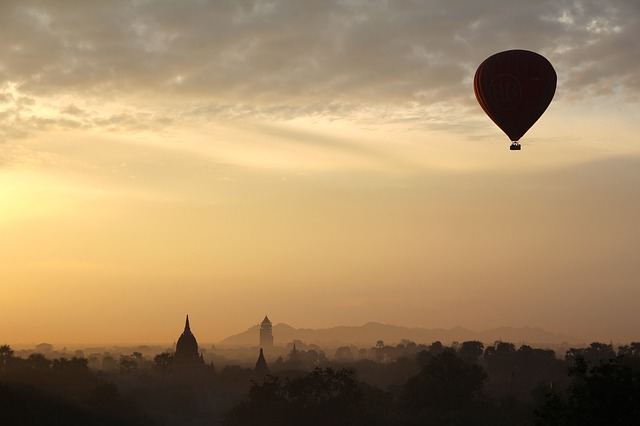 Its envelope, which is made of advanced fabric technology, would cost about £7,760 or about $10,800. If you want to have the Nano v4 basket, which could carry a weight of 40kg or 3 people, including the pilot, starts at £4,250 or approximately $5,904.
This also has air chairs, which is made of stainless steel, for two people to ride on. It is sold exclusively without the burner and fuel cylinders for £5,110 or almost $7,100. And there is also a single chair where one pilot is safely harnessed on the seat, costing at £4,710 or almost $6,550.
The total hot air balloon cost should include accessories like burner, fuel cylinder and inflation fan for it to definitely fly
For burner, its initial or starting price is £3,700 or $5,140. It could go higher depending on its features. You will also need a fuel cylinder that is at £831 or almost $1,155, while the inflation fan has a starting price of £850 or $1,181.
To give you an idea how much everything costs, here are initial total prices of the hot air balloons including all the accessories needed:
 An envelope with a seat for the pilot complete with accessories would cost at least $24,826.
 An envelope with 2-passenger basket complete with accessories has a starting price of $25,376.
An envelope with 3-passenger basket complete with accessories is priced at $24,826.
If you want to know how high do hot air balloons go for this kind of flying carrier, as we already said, they can fly up to 3,000 feet, usually.
In addition, you will also have to spend for comprehensive insurance that can cost from $500 to $1,200 every year and hire chase crews who are based on the ground to assist the pilot in inflating and landing the balloons.
There are other companies that cater in customizing hot air balloons for advertising and promotional events if you want a buy a customized hot air balloon. Hot air balloons used for such occasions have relatively expensive prices that depend on the envelope's shape, size and the complexity of its design.
You can choose Hot Airship, Hopper, Special Shapes and Z-Type for your promotional stints and the cost of hot air balloons changes accordingly.
Hot Airship or thermal airship, which look like submarines, can cost at least $200,000. For a touch of creativity and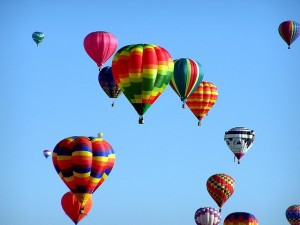 originality for your advertising events, you can choose a Hooper that has an initial price of £7,760 or $10,780.
Special Shapes will let you explore how far your imagination goes since you are given the freedom to choose what shape you want to have for your marketing stunts. Their prices depend on the agreement you have with the company. And if you want to have an aerial display, you can have the Z-Type, having a starting price of £14,850 or approximately $20,630.
If you still have a budget for the design of the envelope, the hot air balloon's cost would be between $5,000 to $10,000 more. However, graphic artists may raise the price if the design covers the entire space of the envelope.
But if you have a limited budget for this sophisticated flight system, then you can choose to have second-hand balloons. They do not cost that much and you can get then from $5,000 and up. There are also used balloons that start from $11,000.
So, Are You Buying Your Own Balloon?
If you are not serious, the best way is to get satisfied by having a smooth ride in an air balloon, than to own one yourself. If you are in the US, you need a license to use it for both for commercial and personal purposes. Air ballooning is regulated by the FAA and the usage of new ones are only permitted after a 100-hour long inspection.
The regulation is not just limited to the balloons, but to the pilots too. No matter what your purpose is, you need to have a pilot license which includes both written and practical tests. Like any other licenses test, you would need to contact a FAA accredited air balloon pilot licensing school. If you want to reduce the cost incurred, use your own balloons instead of the school's and try to do your own training at home, along with the schools'.
The average cost would range from $1500-4000 for the licensing process alone for a single pilot.
After all these, you should inspect the balloon in a regular interval and the licensing papers should be up to date. The average inspection cost of hot air balloons could vary from $200-400. Keep in mind that preventive maintenance would always work towards better cost efficiency and a lesser number of accidents.