How Much Does Hepatitis Vaccine Cost
Several months after our mothers had given birth to us, we are provided with a scheduled immunization through the administration of different types of vaccines. This health process is to ensure that our bodies are able to build an immunity system or a defense mechanism against infectious diseases and illnesses as we grow up.
Two of these vaccines are to prevent Hepatitis A and B, which are different types of liver diseases. Apparently, the vaccinations are not only administered during our early years but also to travelers, both young and adult. In some countries, the government health centers provide these shots to children for free. However, there are cases when people go to private medical institutions to get the shots for a price. So, how much does Hepatitis A vaccine cost? And how about the Hepatitis vaccine B cost then?
According to Cost Helper Health, the typical cost of each vaccine without insurance ranges from $60 to $700 while the cost covered by insurance is around $20 to $120. And for a basic information, the vaccinations of Hepatitis A and B are nearly 100 percent effective and reliable in protecting us from the contagious illnesses. Moreover, they provide us with body immunity for more than 20 years.
Cost Without Insurance
If you have no insurance coverage, then the usual costs are really high. To give you an idea how much each vaccine is, here are the rough estimations provided by Cost Helper Health.
Hepatitis A Vaccine
The Hepatitis A vaccine cost is $90 for one dose, but a patient needs two doses for a complete protection. But adding the price with other expenses, the total cost is around $60 to $300, which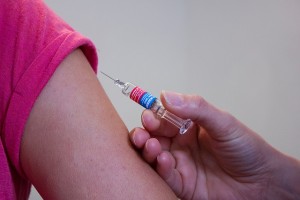 already covers the two shots and the fee for administering the shot. Sometimes, it includes the consultation fee. Once the patient is given the first dose, he or she will return after six months to get the second dose.
Hepatitis B Vaccine
The Hepatitis vaccine B cost, on the other hand, is $70 for one shot. Three Hep B shots are given to the patient to get a full immunity. If you combine all the major expenses, the total cost is between $120 to $370, which already includes the three doses of Hep B and the fee for administering the vaccine. There are also instances when the consultation fee is added. As much as possible, the required number of shots should be completed within a period of six months.
Hepatitis A/B
If you want to have both vaccines at the same time, then you can get a combination of Hepatitis A and B, which has the highest price. The total cost for this vaccine ranges from $330 to $700, coming with three doses, the fee for administering the vaccine, and sometimes, the cost for the doctor's consultation.
Cost With Insurance
In cases when you have a health insurance with copayments of $10 to $40, you can expect a decrease in the costs for the two vaccines. This is especially true when patients are at risk of getting the diseases. Sometimes, the health insurance would cover a little more than 82 percent of the total Hepatitis A vaccine cost and Hepatitis vaccine B cost. However, insurances do not usually cover the expenditures if the vaccines are for travel purposes.
Learning More About the Diseases
Aside from knowing about the costs of the vaccines, it also pays to learn more about the diseases and why the vaccinations are significantly necessary for our bodies.
Hepatitis A
According to a U.S. federal government website, Hepatitis A is a liver disease that has been caused by an infection containing the virus called hepatitis A. It is a contagious ailment, which can be transmitted through a direct or indirect person to person contact and contaminated consumables like food and water. When not treated properly, the condition becomes worse, possibly lasting for several months.
The individuals who are commonly at risk of getting the Hepatitis A are the following:
– People who live in or travel to countries where the contagious disease is prevalent.
– Those who are diagnosed with hemophilia or any blood-clotting related illnesses.
– Persons using illegal drugs
– Living with a person who has history of Hepatitis A
– Having sexual intercourse with someone infected with Hep A
– Men who oftentimes have sexual intercourse with other men
Apparently, getting a Hepatitis A vaccination is the best way to prevent oneself from getting the acute liver disease. The first shot is usually given to children who are 12 to 23 months old. If for instance your child was not vaccinated until two years old, you can still have him or her vaccinated at later clinical visits.
For those who love to travel or just going to travel for a vacation, the Hep A vaccine is recommended for individuals from one year old and up. The first shot should be given as soon as the travel has been scheduled.
Hepatitis B
Classified as either acute or chronic, Hepatitis B is also a contagious disease that hits the patient's liver. Its severity ranges from a mild case that lasts for several weeks to a serious illness that lasts a lifetime. Just like Hep A, Hep B is also caused by a virus called hepatitis B.
How is Hepatitis B transmitted? If Hep A can be spread through a direct or indirect contact with an infected person as well as consuming of contaminated food and water, Hep B is transmitted when an infected person's body fluids such as blood and semen enter the system of an uninfected individual. The Hep B virus can also get into the system through the following circumstances:
– Childbirth, if the mother has Hep B, the disease could be passed after giving birth
– Having sex with a person who has the disease
– Sharing of items, like needles and syringes, while using illegal drugs
– Using the personal things, like razors and toothbrushes, owned by an individual with Hep B
– Having a direct contact with an infected person's blood or open wounds
– Exposing oneself to blood coming from sharp instruments such as needlesticks
However, you should remember that Hepatitis B is NOT TRANSMITTED through:
– breastfeeding
– coughing
– holding hands, hugging and kissing
– sneezing
– sharing or using the eating utensils
– and, not necessarily by consuming food and water
But there were reported cases when babies got infected when they consumed the food that had been chewed by persons with Hep B.