How Much Does A Trip To Mauritius Cost
If you are looking for a not-so-common vacation destination, then Mauritius is a beautiful place you can visit. This African country is a volcanic island that is surrounded by the Indian Ocean. It boasts of white sand beaches, pristine lagoons and breathtaking reefs where anyone can explore. It also has other world-class natural treasures like hiking trails, mountains, rain forests, lakes, waterfalls and endemic animals such as the flying fox. Did it raise your interest to visit the nation? If it did, then how much dies a trip to Maldives cost?
There is no standard price for this kind of vacation. However, the Mauritius trip cost may range from 7,020 to 12,390 Mauritian Rupees or MUR (around $200 to $353) for one day, which typically covers the accommodation, transportation, food and drinks as well as the expenses for the excursions you want to enjoy and explore. And just like any other out-of-the-country trips, there is also Mauritius vacation package price, which you can choose for a more organized way of experiencing the beautiful island nation.
Cost Breakdown
For such a beautiful country, there is no doubt why the expenses are a bit higher than the usual common trips that we have already tried. Apparently, the costs do not cover the prices of plane tickets since they depend on the place you come from and the airline you choose. So for this part, it will give a rough estimation of the major expenses you need to include in your Mauritius trip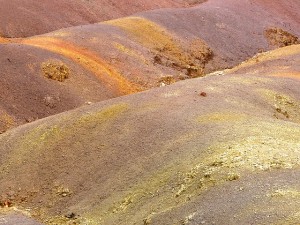 cost.
Accommodation
Of course, when you are in a foreign country to have a vacation, you should always make sure that you have a house or a hotel to spend the nights. Most of the time, this has already been covered in the Mauritius vacation package price. To give you how much you can spend on your accommodation, here is a guide for you. Please take note that the conversions are in US dollars and are subject to change.
*For those who are on tight budget, there are hotels that provide double rooms around 1,576 to 2,955 MUR (about $45 to $85) for one night.
*If you want something in the middle range, then Mauritius offers hotels with double rooms and half-board for 3,152 to 5,910 MUR (between $90 to $169) per night.
*In cases when you have enough budget for your accommodation, you can have an overnight stay in a double room at a luxury hotel for an initial cost of 5,910 MUR ($169).
Transportation
Mauritius is a place that needs to be explored. You should not lock yourself up in your room and do the things you always do in your home. You are in a beautiful country, hence, get out and try their transportation services to tour the country. This a part of what you prepare for your Mauritius trip cost.
*Taxi. This is not included in a Mauritius vacation package price, but taking a cab in this island-country is definitely a challenge that you need to surpass without getting everything over your head. When the drivers have foreign passengers, they tend to ask you for more pay than they usually charge. One of their techniques is they try to persuade you to avail for a one-day island trip despite how many times you have declined the offer.
The best way not to get scammed is through negotiations since meters are not used most of the time and cab drivers will rip you off if you take a taxi without reaching to an agreed price. So, for a cost between 1,500 to 2,500 MUR ($43 to $72), you can have a taxi that will tour you around the beautiful island for one whole day. However, the prices may change based on how far and wide you wish the driver will take.
*Bus. If you want to experience the public transportation system in Mauritius, then a bus ride is definitely worth a try. It is cheap for a Mauritius trip cost, but you get the most out of it since you have the chance to have unforgettable conversations with the locals.
In choosing which bus to ride, it is recommended to get on an express bus than a standard bus since the latter makes stopovers after a few meters, making the travel longer than you expect. From 6 in the morning to 6:30 in the evening, the buses operate for long distances.
When it comes to the bus fare, the prices range from 12 to 30 MUR ($0.34 to $0.86), depending on the distance. Conductors will provide you with the tickets, which you need to keep since inspectors will get on the bus to check the tickets. If you want to get down, then you have to press a buzzer to indicate a stop.
Food and Drinks
You do not want to starve during your stay in Mauritius, do you? Two of the major factors that you need to cover are your food and drinks. I'm not sure if a Mauritius vacation package price already includes these items, but it's going to be great if it has already been taken cared of. Here are some prices of the consumables in the nation.
– meals at normal restaurants                                                                                                             300.94 MUR ($9)
– three-course meals good for two persons at mid-range restaurants           1,200 MUR ($35)
– meals at fast-food restaurants like McDonald's                                                                 200 MUR ($6)
– 0.33-liter of bottled water                                                                                                                21.65 MUR ($1)
– 0.33-liter of bottled soft drinks like Coke and Pepsi                                              29.28 MUR ($1)
– regular cappuccino                                                                                                                                       68.34 MUR ($2)
– 0.5-liter of local beer                                                                                                                                   60.63 MUR ($2)
Activities and Excursions
Apart from the accommodation, transportation, food and drinks, you also need to set aside for your activities and other excursions. Make sure you have enough in your total Mauritius trip cost. If you want a fun-filled adventure, then go to these places:
*Mauritius National Botanical Garden. It takes 90 minutes to tour this park completely. Here, you will see various tropical plants. The locals and foreign tourists can visit this place from 8:30 in the morning until 5 in the afternoon for only 353.43 MUR ($10.10).
*Sugar Museum and Factory. This is a very old sugar factory that has been turned into a museum. Touring this place also takes about 90 minutes, costing around 403.93 MUR ($11.60).
*Mauritius Water Park. This place is an ideal destination for family a get-together and for individuals who love to have lots of fun under the sun. It is the only thriving water park in Mauritius, situated on the East Coast. For those who are interested to visit the Mauritius Water Park, the entrance fee costs around 555.39 MUR ($16).
*Glass Bottom Boat Trip and Blue Bay Marine Park. Never leave Mauritius if you have not tried this excursion. You have to ride on a Glass Bottom Boat for 2 hours so that you can reach the Blue Bay Marine Park where you can do different water activities like swimming and snorkeling. The boat usually departs from Pointe Jerome at 10 a.m. every day and reaches the park after 20 minutes. The trip costs around 757.34 MUR ($22) for each person.