How Much Does A Trip to Maldives Cost
Maldives. The word itself is metaphorically synonymous to paradise surrounded by blue waters and white sand beaches. The island-country is one of the best destinations for travelers and typical vacationers, especially for couples who recently tied the knot. However, it is not easy to get to Maldives and enjoy its world-famous, pristine, blue waters because it if really expensive to go there. And speaking of expensive, how much does a trip to Maldives price?
For those who do not have an idea how much a Maldives trip cost, the least amount you could spend is $1,000. It further goes up, depending on the price of your plane tickets, the duration of stay, the cost of your accommodation per day, food and other necessary expenses. But according to the article of Lonely Planet, the total cost may range from $300 to $850 and more without the price of the plane tickets.
You can also book and spend for a Maldives vacation package cost if you want to make sure you got everything covered. But take note, vacation packages can be a bit more expensive than making your own itinerary, so try to find the best deals to give you back your money's worth.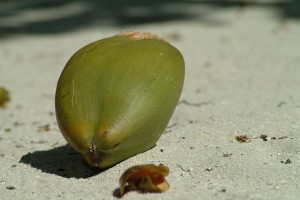 The Cost Breakdown
When you search for Maldives vacation package on the internet, you will receive a number of options, making it a bit confusing and time-consuming. To give you a rough breakdown, here are the major factors that you need to prioritize above anything else.
Plane Tickets
First is the plane tickets. Apparently, the price of the tickets for Maldives takes the biggest percentage of your total Maldives trip cost. Most of the time, the tickets can cost, at least, $1,000 with a number of layovers or stopovers. Some of these cheap flights are the following:
– Sri Lankan Airlines from Colombo to Maldives' capital, Malé, can cost about $100 for a one-way trip
– AirAsia from Kuala Lumpur for only $310
– other flights coming from Bangkok and Singapore has an initial cost of $300
The downside of these discounts is that they are given for a limited time only. The key in getting these cheap direct flights to Maldives is to take advantage of the promos. Generally, the Maldives vacation package cost already includes the plane tickets, but always make sure that you book a vacation package via a legit travel website.
Public Ferry Boats or Domestic Flights
Now that we have covered the costs of plane tickets, let us move on to other expenses for your Maldives trip. Once you have landed at one of the airports in the country, you need to ride on a boat or take another domestic flight to get to your specific destination.
If you are on a tight budget, then it is best recommended to ride on public ferry boats to take you to the islands. According to Nomadic Matt, you have to take a taxi (about $5) from the airport going to the ferry station where boats leave every 15 minutes or when it gets fully loaded with passengers. However, it pays to check the schedules since the ferries do not sail every day. The fare for this type of transportation is around $3 to $20.
In cases when there are no ferries available during the day or your island destination is hardly accessible by a ferry boat, then you have two options: you either take a speedboat that costs between $300 to $400 or book for a domestic flight for $200.
Accommodations and Other Expenses
To make this simpler, here are rough estimations Maldives trip cost for one day. Take note, this already includes the expenses for transportation and the currency is in US dollars.
$255 to $510
If you are keen enough, then you will be able to find affordable resorts that cost around $150 to $400 for one night. You can stay at a guesthouse for only $100 a night. In addition to these, you have to spend between $5 to $10 for public ferry boats.
$500 to $750
If you want something in the middle, then there are resorts that you can spend, at least, $300 every night. Such price already includes a room and other exclusive deals. You can have a speedboat for $200 to get you from one island to another.
At least $750
This Maldives vacation package cost is ideal for those who have more than enough money in their pockets. Of course, when the price is high, you should also expect luxurious services from the accommodations you choose and the activities you want to do.
The high-end resort rooms typically cost $750 and up. To get to the other islands, you may ride on domestic flight transfers and returns, which cost $400. Moreover, you can enjoy sumptuous meals at the restaurants in Male, costing about $20.
Things You Can do in Maldives
Aside from swimming and just be one with Maldives, there are so many things you can do you to make your stay more worthwhile. Don't worry. They are affordable excursions even if you only have a limited budget. You can either try one of them of all of them (it all depends on how much money you got).
*Diving and exploring the reefs                                $65
*Snorkeling with sea creatures                                  $30
*Fishing boarding on a fisherman's boat      $25
*Visiting inhabited islands                                        $60
Generally, vacation packages have already included these activities. But if your guesthouse or resort does not provide you with any of the aforementioned excursions, then you can ask the locals who can tour you to give you the adventures you want to try.
Important Reminders
Maldives is an Islamic country, meaning there are certain things that are highly prohibited and these are the following:
– Even when you want to go swimming, you are not allowed to wear bikinis unless you will go a little farther away from the mainland. Women should wear clothes that cover their legs and shoulders.
– Muslims do not drink alcohol and eat pork, hence, there are no pork dishes and alcoholic drinks available in the country. As much as possible, do not try to bring any kind of booze or even consume any of those drinks while you are still in Maldives.
Aside from those prohibitions, the beautiful and tropical paradise island still needs further development. This explains why there is a lack of Wi-Fi technology and cold showers to keep you cool under the heat of the sun.