How Much Does A Cost Cutters Haircut Cost
When getting a haircut, it is always best to have the services of a well-reputable salon, ensuring the quality and style of your hair as well as giving your money's worth. One of the most recommended hair parlors is Cost Cutters Family Hair Salon that is located in all 50 states of U.S. Since it is a prominent establishment, how much is a haircut at Cost Cutters?
The haircut prices at Cost Cutters depend on the location of the salon, the hair length and the cutting techniques employed by the stylists. Since it is a family hair salon, it offers haircuts for adults and kids as well as trims for bangs and beard. Moreover, the costs will increase if you want to add styling and finishing touches.
If you want to have an adult haircut, the Cost Cutters haircut price is $16.95, while the kid's cuts that are for 10 years old and below cost $12.95. But if you only want to trim your bangs or beard, you will be charged with $4.95.
Aside from haircuts, Cost Cutters also offers other services to make you look good and feel good.
If you want to have Shampoo & Style Finish, which only involves shampoo, applications of other after-wash hair solution and blow-dry, it will cost you $16.95. This does not have haircut.
There is also the Style Finish with Cut that has a Cost Cutters haircut price of $4.95. But if you are going to a special occasion and you wish to have an Updo, which is styling the hair without falling it freely, the service price starts at $29.95.
Moreover, the haircut prices at Cost Cutters will definitely increase if you want to have Chemical Services, having a separate cost for each service.
*Cap Highlight is coloring the hair using a frosting or tipping cap that is placed over the head skull. Thin hair bundles are pulled through the holes of the cap with the aid of a long, slender tool. Once the hairs are out, the stylist puts the chosen color on the hair. The price for this service starts at $54.95. How much is a haircut at Cost Cutters with cap highlight? It will be at least $71.90.
*Color or Hair Dye basically colors or dyes your hair. You have the option to choose the color that you like for your hair. Just like cap highlight, this Cost Cutters chemical service has a starting price of $54.95.
*Corrective Hair Color is normally done by a professional hair colorist who corrects all sorts of damages brought by color service mishaps. There is no standard price for this service since it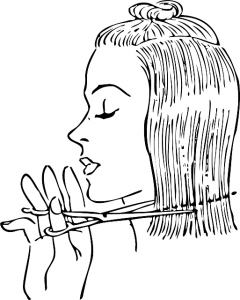 requires initial consultation before you are given a corrective hair color.
*Hair Full Foil is another chemical service that creates 45 to 100 foils (or folds) all over the head, depending on the client's hair length and type as well as the desired hair color. It includes foiling of the hair underneath the outer layers of your hair. If you do not want to spend on Cost Cutters haircut price since you are used to tying your hair, then you can get this service that has a starting price of $64.95.
*Perm is also known as the permanent wave. This is a chemical service that involves heat and chemicals to reform and restructure the hair's cross-linking bonds. After such procedure, the stylist washes and warps the treated hair, which will then be applied with a reagent or a waving lotion to keep its curls. This has an initial cost of $54.95 and will increase depending on the length of your hair. Apparently, you have the option to undergo a perming treatment after a haircut, increasing the haircut prices at Cost Cutters.
Other Non-Haircut Service
Cost Cutters Family Hair Salon is owned by Minneapolis-based company Regis Corporation. Apparently, it does not only provide haircut services to its customers, but also pampering treats like facial waxing and tanning offers.
For facial waxing, Cost Cutters waxes eyebrows for $10 and lip for $10. If you want package deals to save money, waxing on both eyebrows and lip at the same time will only cost $18.
When it comes to the establishment's tanning services, which are only available at 12 locations with participating branches, it offers tanning packages for a single session, 10 sessions and unlimited sessions for one month.
If you only want to try tanning one, then you can have the single session for only $3.95. For the tanning package with 10 sessions, it will cost you $29.95. But if you opt for the one-month unlimited package deal (that is more ideal), the price is relatively more affordable for only $39.95.
For additional information, the 12 locations where Cost Cutters branches offer tanning services are the following:
Baraboo, Wisconsin
Columbus, Wisconsin
Lake Mills, Wisconsin
Madison, Wisconsin
McFarland, Wisconsin
Monroe, Wisconsin
Portage, Wisconsin
Platteville, Wisconsin
Reedsburg, Wisconsin
Stoughton, Wisconsin
Sun Prairie, Wisconsin
Watertown, Wisconsin
*Evidently, they are all in the state of Wisconsin.
Why Should You Choose the Services of Cost Cutters?
If you are seeking for a haircut that is worth every penny you spent, then Cost Cutters would be the best option for you since it provides impressive haircut services like no other. It is also an ideal salon for the whole family to spend their hair care day, according to Salon Price Lady.
Furthermore, this is also a sophisticated salon for men who wish to have better and trendier yet still exudes that masculine haircut and style than what a regular barbershop provides. As a matter of fact, Cost Cutters used to be an establishment that catered to the hair-styling needs of men. Despite this worth-mentioning information, the salon always has staff members who are capable of styling women according to their desired hairstyles.
With those being said, there is no question that Cost Cutters is indeed a perfect choice for people of all ages. Its Cost Cutters haircut price is reasonable since your money is spent on high-quality services.
Whether you are a man, woman or a kid, either single or a family person, you are all welcome at Cost Cutters. You can even relax while you wait for your turn. If you want to avail of their services, then set an appointment through their official website, www.custcutters.com.