Arshee khosla wiki wikipedia,biography|IES exam 2nd topper|school,age,coaching,marks
Arshee khosla wiki wikipedia,biography|IES exam 2nd topper|school,age,coaching,marks
Chandigarh girl Arshee Khosla is someone who deserves appreciation for her achievement of cracking Indian Economic Services Examination (IES) conducted by UPSC.The fact that makes her achievement even more special is that she stood 2nd in this prestigious exam and moreover this was her first attempt.But Arshee khosla is just not a book worm,she is an all-rounder.She is a national level tennis player also.Earlier this year Ira singhal despite being handicapped became  IAS topper.And now Arshee is making us proud.We would share some more details about Arshee.
Arshee khosla basic details :
Arshee studied from St. Anne's school and then did her class 11 and 12 from Government Model School.Then she did economics from Shree Ram College of Commerce.She took private coaching to clear her doubts for IES exam.Besides studied she was active in tennis and other activities.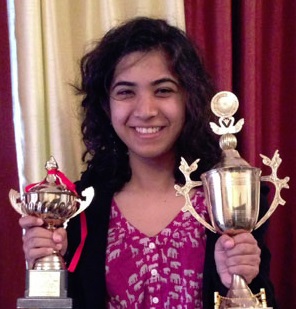 Name             :    Arshee khosla
school            :    St. Anne's school and Government Model School(class 11 and 12)
Graduation     :    Shree Ram College of Commerce (SRCC)
father name   :    Ravinder Jit Khosla (retired officer of central bank of India)
mother name  :   Anita khosla
Arshee's road to success :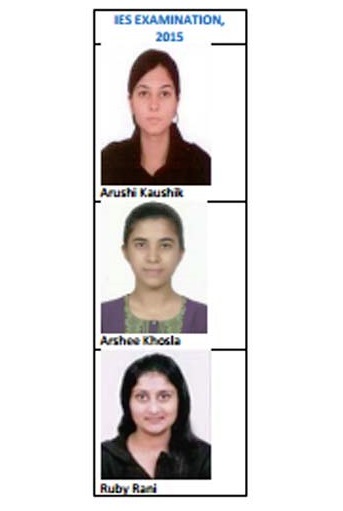 Arshee worked very hard to crack this exam.She said "Everybody boasts of the science subjects, but I believe Economics is no less scientific. I think the IES exam is a great platform provided by the UPSC for youngsters who wish to engage in a long-term career in this field,".Arshee is now preparing for IAS exam.We wish her luck for her bright future.This was all about Arshee khosla wiki wikipedia,biography|IES exam 2nd topper|school,age,coaching,marks.
HOPE YOU ENJOYED THE ARTICLE !!!
you may also like to read about :
1.Ira Singhal (Topper of IAS exam this year)
2.UPSC chairman IAS deepak gupta