How Much Does a Stairlift Cost
Having access that is easy to your upstairs is definitely useful. In any home, having a stairlift is a must especially since it makes it easier for you without any difficulty. Whether you are moving to a new home or you want to make new improvements, you can have a stairlift. Just before you decide on having one, you need to know where to use it and the cost. How much does a stairlift cost?
What's a Stairlift?
Getting the name itself, stairlift is basically a lift that takes you up and down. Compare to the traditional stair, it is different in a sense that it uses a motorized seat the moves up and down your staircase on a track. Stairlifts use electricity for movement and the person using it can easily operate the stairlift. Depending on your choice, you get to choose between straight and curved staircases.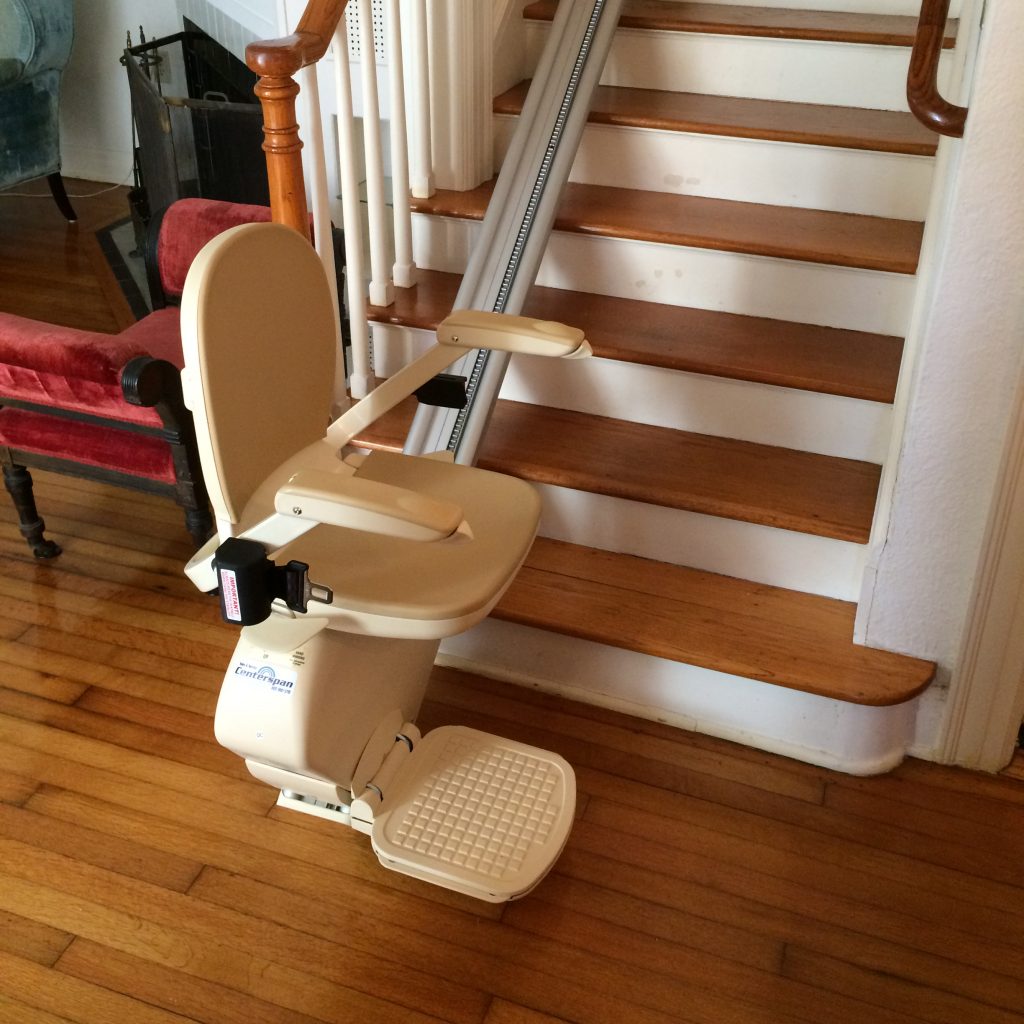 Typical Costs Of Stairlift
How much does a stairlift cost?  There are different kinds and brands available. If you need a stair lift for a straight staircase with no turns or landings, prices range from $1,000 to $2,500. But the cost could even be higher especially if the designs are quite complex. There are also straight staircases that would range from $2,000 to $5,000. The cost already includes installation. The price of the stairlift would also depend as to whether you intend to use it for indoors or outdoors. If you need to use it for outdoors, you can expect a much higher price. Get to choose among various options depending on what you need. For instance, you can have the option to have folding seats, some space, footrest height and adjustable seat.
For a stair lift used for curve staircases, the cost is definitely much more expensive. Custom stair lifts range from $5,000 to $15,000. If you have additional features that you want to add then it would definitely cost more. When it comes to stair lift cost, some of the factors that affect it include the shape and the size of the stairway, the needs of the person who is going to use is, parking space available and the current labor rate.
On top of the actual cost of installing one, there are also additional costs you need to include. The replacement battery costs around $50 to $100. Almost all stair lifts are battery operated. You need to replace it after 2 to 3 years depending on usage. There are also stair lifts that need maintenance which means that you also have to factor in the maintenance costs like for instance checking oil.
How about discounts? Stair lift is not included in Medicare but there are insurance companies that provide assistance. To help you find the resources that you need, there is the National Association of Area Agencies on Aging. It is also possible to deduct the cost of installing a stair lift depending on specific circumstances.
Factors Affecting Stairlift Prices
With the convenience that it can give you, many homeowners want to have a stairlift at home. How much does a stairlift cost?  The stairlift cost actually varies as these stairlifts vary when it comes to the design and specifications. The price would actually depend on a wide range of factors. Make sure that you ask for quotation, you have to identify the following:
First is you need to tell the provider if your stairs are curved or straight. You also need to tell if the staircase is wide.
What are the features that you need and do you want a customized stairlift?
Do you have upholstery that you prefer?  You should tell your provider if you have certain features and options that you want to add.
Guide to Choosing a Stairlift
Most customers would ask for the stairlift prices. There is actually no one size fits all as these stairlifts widely vary. There are also a wide range of brands to choose from. In choosing a stairlift, here are some useful tips that you need to consider.
First is that you should set the budget. Stairlift cost ranges from $2,500 to $5,000 depending on the specs. When you quote for prices, these price quotations include the inspection, permit, complete installation and warranty. Make sure that there are no hidden fees, so always take the time to ask your provider.
The important factors when it comes to searching for a stair lift include the needs of the user, width, features and the complete configuration. You can access various information online regarding the different kinds of stair lifts. There are also sites where you can view a comparison chart for the different models available. To date, there are about 20 brands offering stair lifts. Depending on your needs and preference, any of these brands can give you the kind of stair lift that best suits your lifestyle.
Buying a Second Hand Stairlift
To avail cheaper stairlift prices, you actually have the option to buy second-hand stairlift. If ever you do, buy reconditioned products from a well-established seller or manufacturer. When you do, you should ask as to whether the lift has been completely tested. Ask for a guarantee and full service history. There are also some retailers that may offer discount or other deals for a certain model. The tendency of most buyers is they quickly give in to the special offer. But just to be sure, you need to think careful before finally accepting the offer.
Running Costs
When installing a stairlift at home, it does not just stop with the stairlift cost of buying the unit itself. There are other associated costs. For instance, once you are using the stairlift, you should now factor in the electricity cost. You can just imagine the cost you will incur if you have 7 or even more return trips everyday. This is one factor that you have to take into consideration before finally buying a stairlift.