How Much Does A SkateBoard Cost
As a short reference before going deep into the skateboard price, a skateboard is a primary equipment used in the popular action sport called skateboarding. It has four wheels and a board made of maple wood that is coated with a polyurethane coating to make it more durable and smoother as it slides. It consists of six parts and they are the deck, grip tape, trucks, wheels, bearings, and hardware. They are necessary if you want to make your own skateboard, not if you just want to know how much does a skateboard cost in average.
Most of the time, skateboarders, especially those who are professionals, use skateboards to join sports events, perform various tricks, make it as a transportation facility, or just to have fun. But if you are a beginner and you want to own a skateboard, then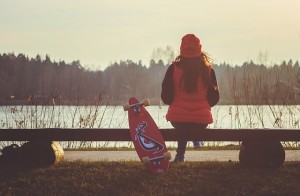 choose the equipment with a not-too-small deck or board since it spins faster and easier to use when practicing some tricks. Once you have mastered the use of a small deck skateboard, you can try newer boards to develop your tricks further. On this note, how much does the skateboard cost?
Before giving you the skateboard price, you should first know what you want to do with it. If you just want to buy a skateboard for tweaking purposes, then purchase a cheap item. But if you want to learn how to skateboard professionally and experiment new tricks, then have a premium skateboard that professionals use.
Going back to the question on average skateboard price, the answer varies according to how it is made. The typical price of a complete skateboard ranges from $50 to $200, depending on the brand of your choice. If you want a custom-made equipment, then expect to pay around $90 to $500, which depends on the brand of the parts used in making a skateboard.
SkateBoard Price According to Brand
If you are really interested in skateboarding, then you can, at least, site some popular brands of skateboards. With this being said, what amount would you have to spend for an average skateboard according to the brand name? Here are some prices of branded and complete skateboards.
*Twisted Dragon of Powell Golden Dragon $59
*Kickflip Red of Angelboy $59
*Andy Mac Fist of Andy Mac $59.95
*Penny Nickel Graphic of Penny Skateboards $72
*Mini-Logo Red of Mini-Logo $99
*Sunrise Wave of Surf One $149
Cost of Parts for Custom-Made Skateboards
You have the option to make your own skateboard based on your preference, or in cases when you do not want to have a complete, pre-assembled equipment. As what has been mentioned in the first part of this article, a skateboard has six parts that you need to buy separately.
So, what would be the cost of skateboards when they are personalized or custom-made? Apparently, the skateboard price is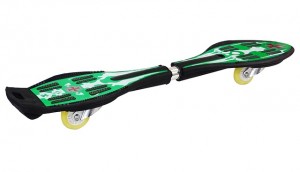 higher than a complete a pre-assembled set since you need to purchase the parts that come at different prices. To give you an idea how much you can spend for a custom-made average skateboard, here are the parts and some of their prices.
Decks
– These are the boards you step on as you do skateboarding. In choosing your deck, you must know your height and the size of your shoes to make sure it can carry you and your feet fit well on the deck.
*Mini-Logo's SuperLight Deck $37.50
*Powell's Silver Deck $49.95
*Powell Classic's Street Issue Deck $58
*Surf-One's No Ka Oi $75
*Powell Peralta's Long-board Quicktail $100
Grip Tape
– This is like a double-sided tape – one side is made of fabric or paper with adhesive while the other side is a surface that has a similar texture with a fine sandpaper. A grip tape is placed on the deck's surface, allowing the user's feet to have a good grip on the surface and letting him or her stay on the skateboard while practicing or performing exhibitions. Usually, it comes in black color, but there are other colors to meet your preferences. In some cases, they come with designs to show the board's color or the company logo.
*Jessup Skateboard Grip Tape Sheet $6.69
*Black Diamond Grip Tape Sheet $7.95
*Mob Grip Kosmos Grip Tape Sheet $12.99
Trucks
– As a simple description, trucks are used to attach the bearings and wheels to the skateboard's deck. As much as possible, the width of the trucks should be equal to the plate's width.
*Grind King's The Low Truck (Silver) $16.99
*Thunder's Creepy Crawl Truck $16.99
*Phantom's Unit Phantom II Truck (White) $17.99
*Randal's Randal 180 $24
*Tracker Trucks' Tracker 184 $24.95
Wheels
– These make the whole skateboard move. They come in different shapes and sizes. The diameter of small wheels ranges from 48 to 54 millimeter while the diameter of large wheels is between 55 to 85 millimeter.
*50-mm S-3 Black of Mini-Logo $16.80
*53-mm Strobe Gold of Powell $32
*64-mm G-Bones Blue of Powell Peralta $32
*65-mm Wave Black of Surf-One $33
Bearings
– These parts turn while the wheels turn. The standard bearing size is 608, having an 8-mm bore, a 22-mm outer diameter, and a 7-mm width. Each wheel of the skateboard is attached on its axle using two bearings.
*Mini-Logo Bearings $8.99
*Bones Bearings' Bones Swiss Labyrinth $37,99
*Bones Bearings' Bones Ceramic Bearings $94.99
Hardware
– This is like a tool kit that contains the pieces used to mount or attach the trucks to the main board.
*Bacon Bits Hardware $2.99
*Diamond Hella Tight Hardware $3.99
*Bro Style Gold Bro Bolts Hardware $5.50
With all of these taking into account, how much does a skateboard cost if it is custom made? The least skateboard price is almost $90. It can go higher if you choose to buy the most expensive parts. But as you buy or make your own skateboard, always make sure that your safety comes first. In addition, buy your own helmet and knee pads to avoid head injuries and bruises.